Bathing – Anzac Cove 1915
Oil on Linen
65 x 90cm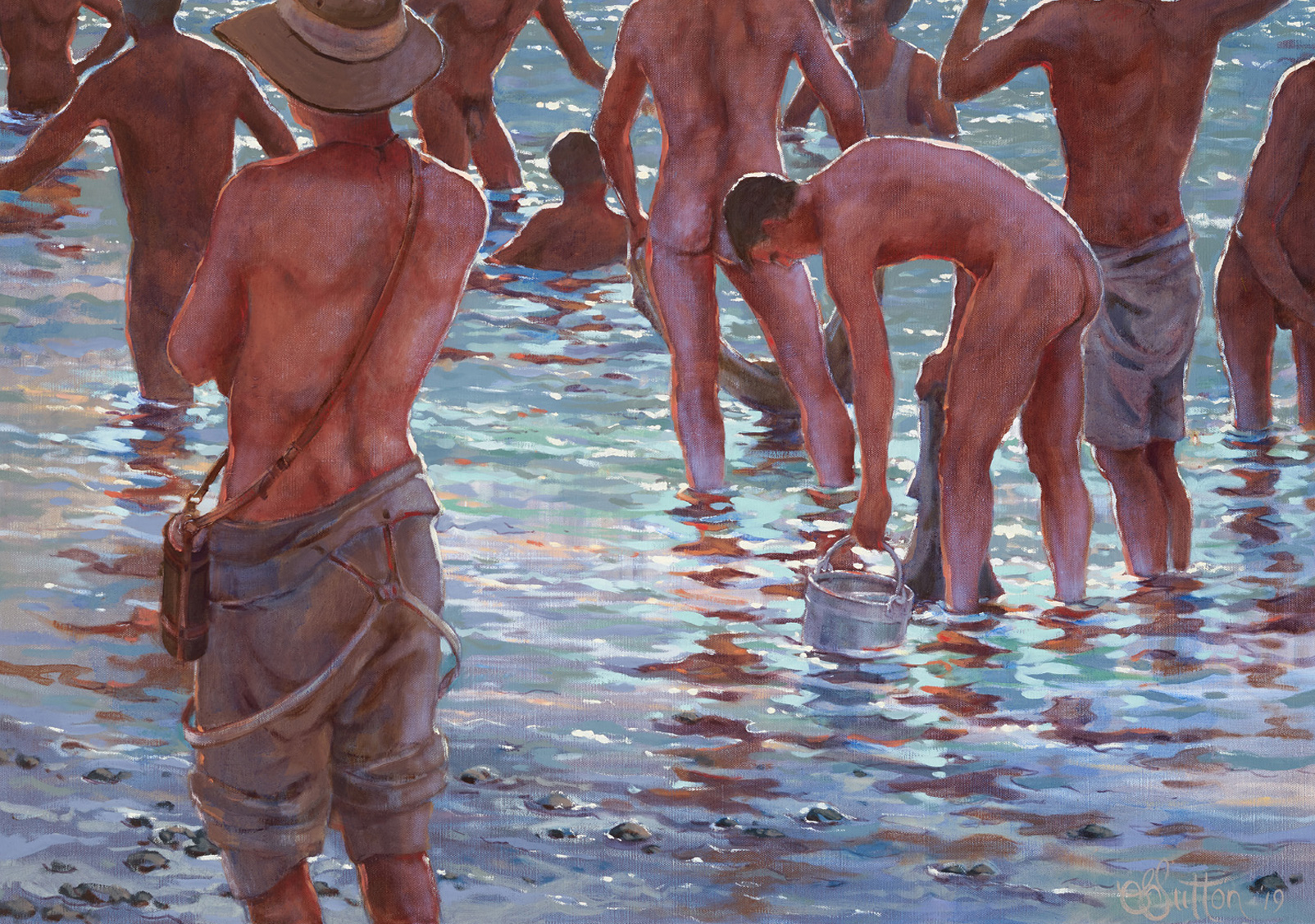 Enduring the oppressive heat of summer in the odorous trenches and the infestation of unwashed clothing, soldiers in their hundreds at Gallipoli were often forced to take risks in sight of the enemy for some respite at the beach of Anzac Cove.
Through appalling hardships and lack of personal privacy, together soldiers on all levels of command abandoned inhibitions to refresh their bodies and wash some clothes.
In my painting, the calm sparkling water belies the dangers, as in these circumstances under occasional shelling and sniper fire many were wounded or lost their lives.