Welcome Home
Oil on Linen
100 x 160cm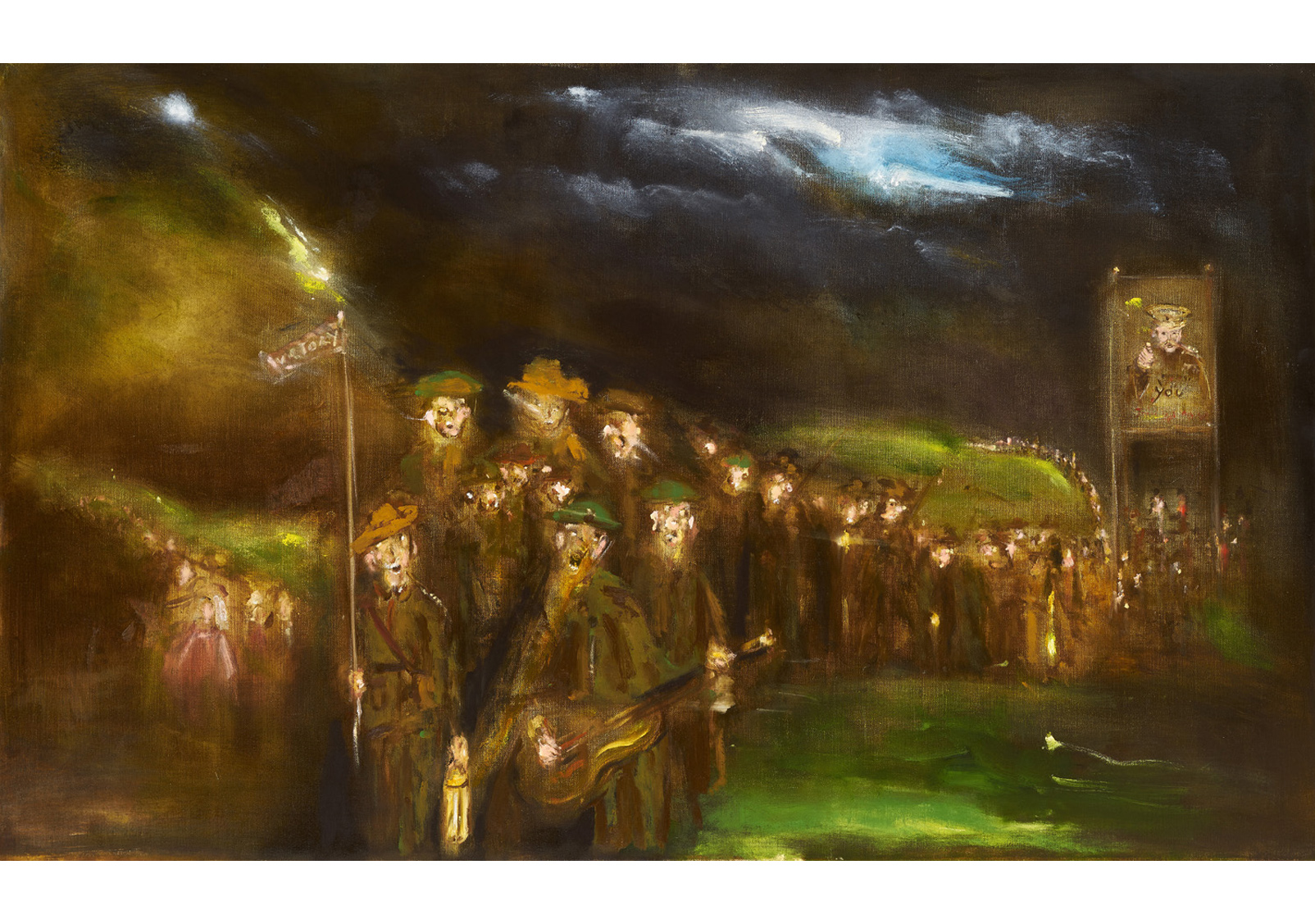 This painting depicts Australian soldiers returning home from war, loyal and battle fatigued Diggers who have completed their duty at war for the Commonwealth. The young men face a welcoming homecoming but uncertain future after years of trench warfare.
The men carry a flag with the word "victory", which is bathed in a hopeful golden light, yet their exhausted composure and the melancholic mood of the scene reflect the emotional toll of their endeavour. Nobody understood in the days after WW1 the harmful impact on returning soldiers of combat fatigue, then referred to as "shell shock" and today known as Post Traumatic Stress Disorder (PTSD). The young soldiers depicted here may or may not be traumatised, yet they are clearly moved by their experiences. Strengthened by close friendships founded in war, their primary concern is to reunite with loved ones at home.
Recalling a human procession depicted in Goya's series of Black Paintings, the soldiers here walk as a group, emerging from a dark background towards the viewer. A group of field nurses on the left of the painting suggests a safe homecoming, yet the soldiers' time abroad has been marked by horror and disillusion.
This is an image of young men who left Australia each with their individual dreams and expectations, and who are returning as one, bonded forever by their shared wartime experience.