Don't Forget Us – Australian POWs Burma 1943
Oil on Linen
100 x 75cm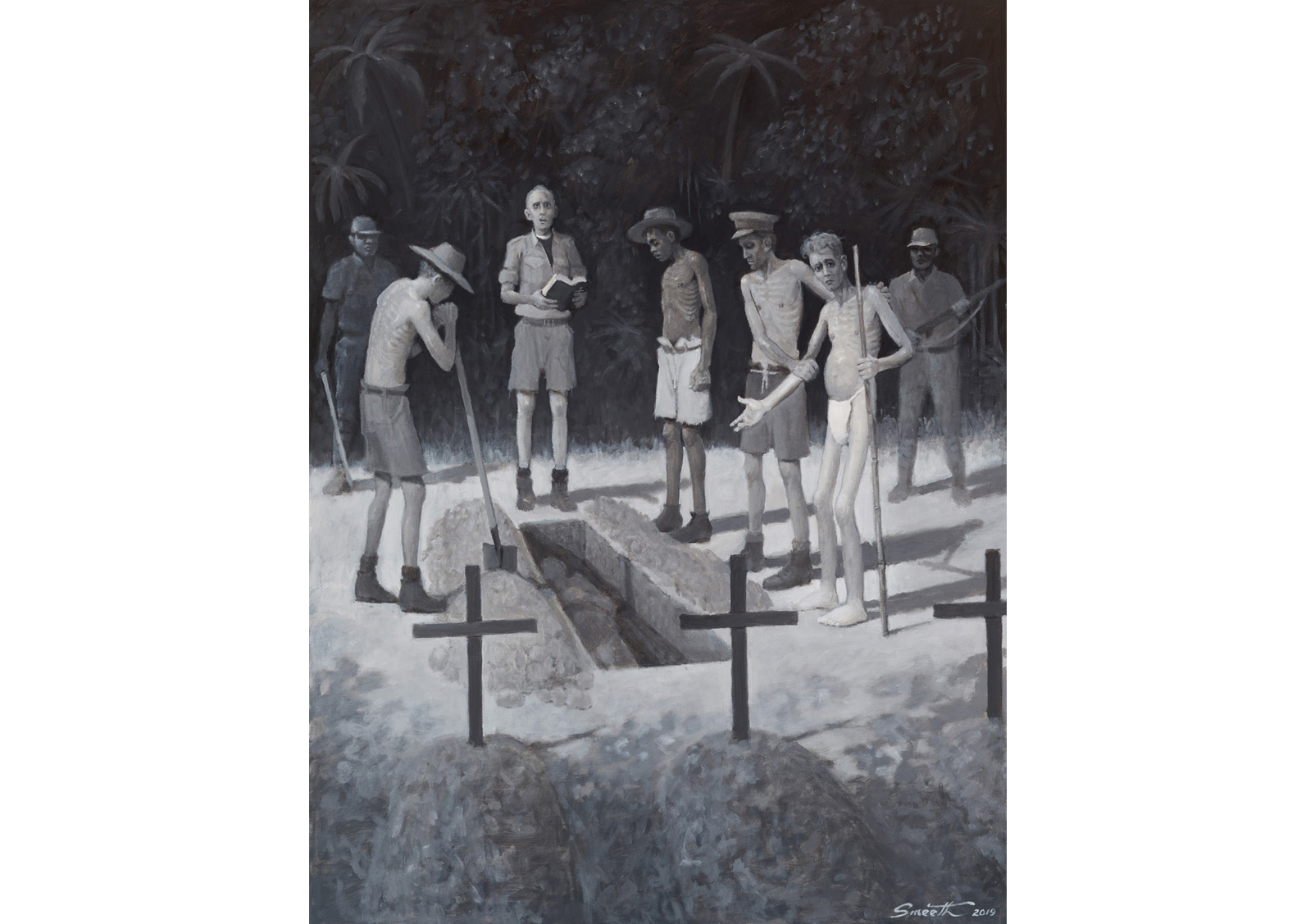 Over 12,000 allied prisoners, of which 2,646 were Australian, died building 415km of the infamous Thai-Burma Railway from Ban Pong to Thanbyuzayat from June 1942 to October 1943. Casualties among Asian civilian labourers were worse with approximately 90,000 deaths. Overall, this equates to around 250 people dying for every kilometre of track & bridge or an average about 200 people per day!
Not many photographs of burials of WW2 Australian prisoners of war exist so this scene has been painted to appear like a black & white photograph, simulating history, showing what would have been a frequent occurrence every day during the building of the railway.
On an artistic level this painting is a representational tonal figure study from the imagination.