Blood and Fire, Caterpillar Crater: In Memory of the Battle of Messines 7 June 1917
Oil on Linen
61 x 40cm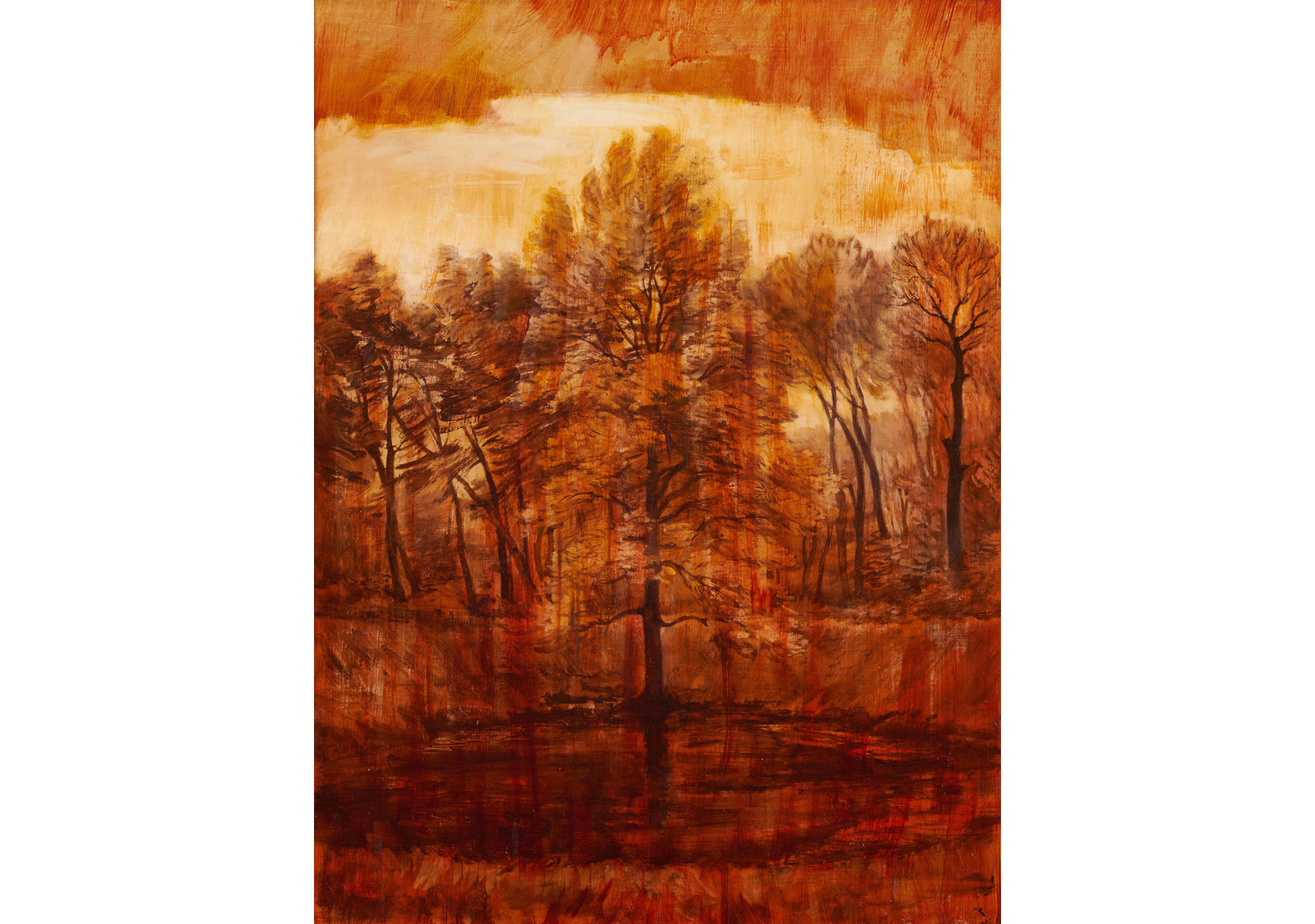 A year after making a detailed plein-air sketch of the majestic tree guarding over the serene waters of the Caterpillar Crater, I explored the composition further in this painting which began in somber sepia tones and was conceived as preparation for a final work recreating the moody grey Belgian sky and the vivid green shades of spring time I remembered.
The present painting evolved from this near-monochrome stage when I woke up one morning, inspired to add a layer of pure translucent colour, an emotive response to the tremendous carnage that took place here a century ago. Only later I found the following eyewitness account which matches in words, my painter's inspiration to an uncanny degree:
'There rose out of the dark ridge of Messines … and that ill-famed Hill 60, enormous volumes of scarlet flame throwing up high towers of earth and smoke all lighted by the flame, spilling over into fountains of fierce colour,' -Sir Phillip Gibbs
There is nothing like actually sketching at the site where history is made but distance and memory also play their part in bringing past and present into a poetic synthesis.