Australian 10th Light Horse
Oil on Canvas
122 x 91cm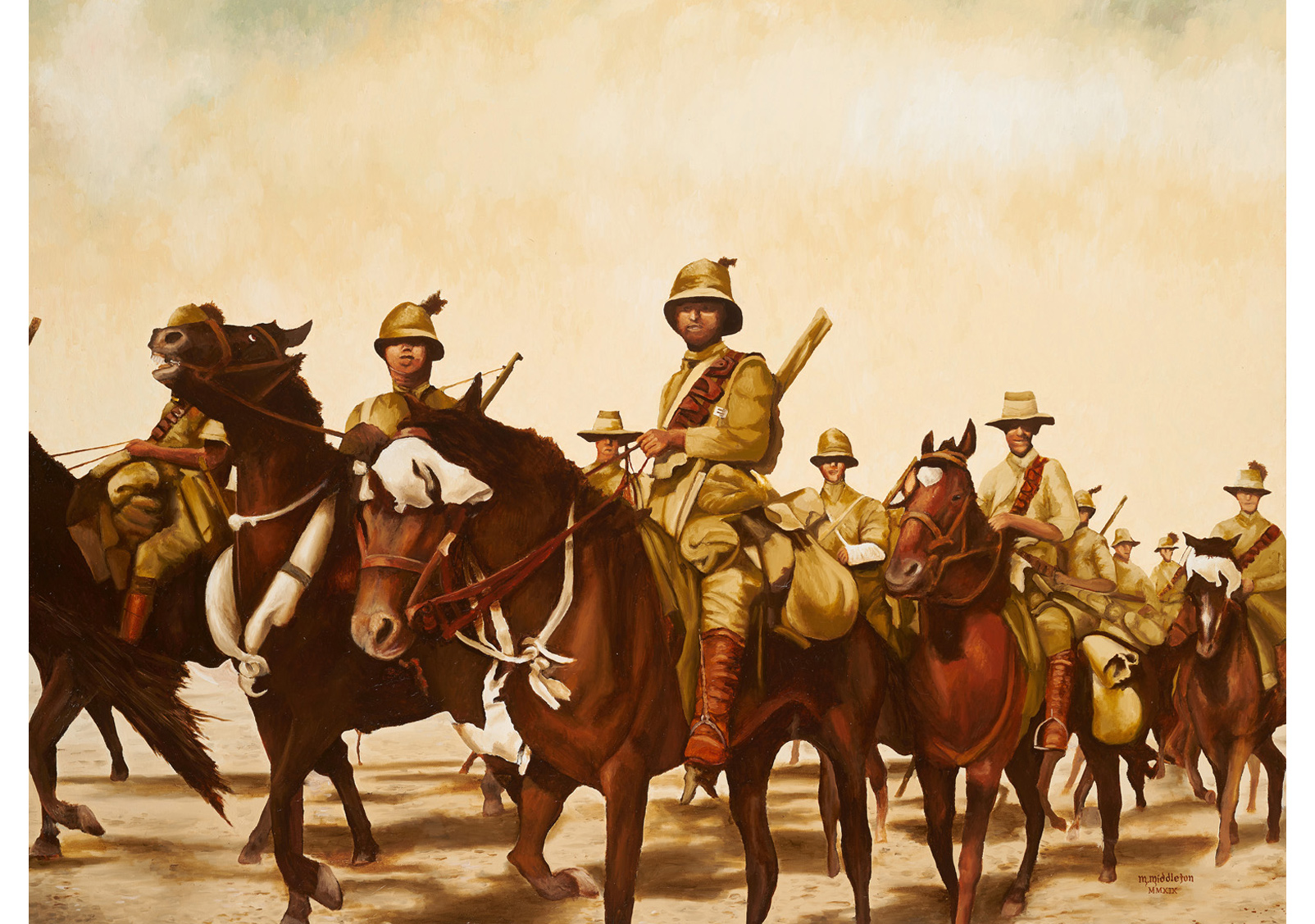 The 10th Australian Light Horse.
On the 10th of June 1916, the men set out from their defensive line on the Suez Canal, to destroy water supplies in the Wadi um Muksahib.
Taken from a very pixilated black and white photo of the event. The bearing and dignity with which the soldiers carry themselves is evident in their posture and facial expressions. They clearly took pride in what they were doing and still are an inspiration to many generations after them, now and in the future.