Known Unto God-AE1
Oil
75 x 50cm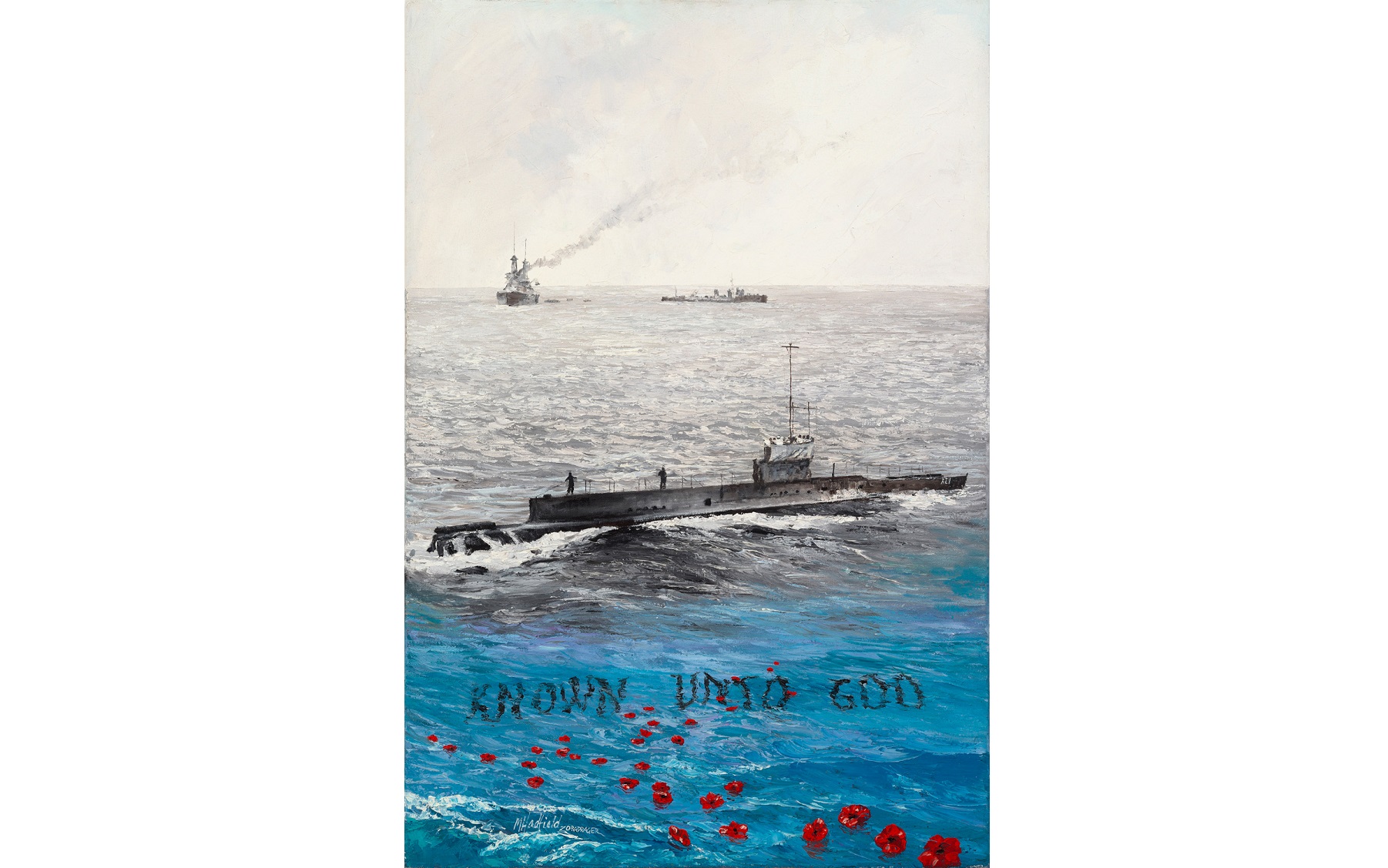 Australia's first submarines AE1 and AE2 entered Sydney harbor after a remarkable journey from England of 83 days, 60 of which were at sea. Not long after Britain declared war on Germany 4 August 1914, the British Admiraltly dispatched the Australian fleet to capture German New Guinea and destroy the German Pacific fleet. On September 14, AEI submarine left Rabaul harbour, with orders to patrol east of Cape Gazelle, and was seen off Duke of York Island in St George's Channel.
Then AEI disappeared. This was the first loss of a military unit during World War I and the beginning of a terrible war for Australians. An ensuing search found no trace, and for the families of the 35 officers and men on board AEI life would never be the same.
I have visited Rabaul on the Centenary of the beginning of WWI and also the Commemorations for the loss of AEI. With Dr Kathryn Spurling, we threw 35 poppies into the waters off Duke of York Islands where the submarine may lay. If AEI was hit by enemy fire that would change history as we know it, and it would be the first military unit lost in action, before Gallipoli.
Either way, these 35 RAN and RN sailors must be remembered as extraordinary heroes.