Tied, Aussie Digger; Wombat skull and string
A Tie: (verb) to connect, join, restrain; a stalemate
Oil paint on board
38 x 30cm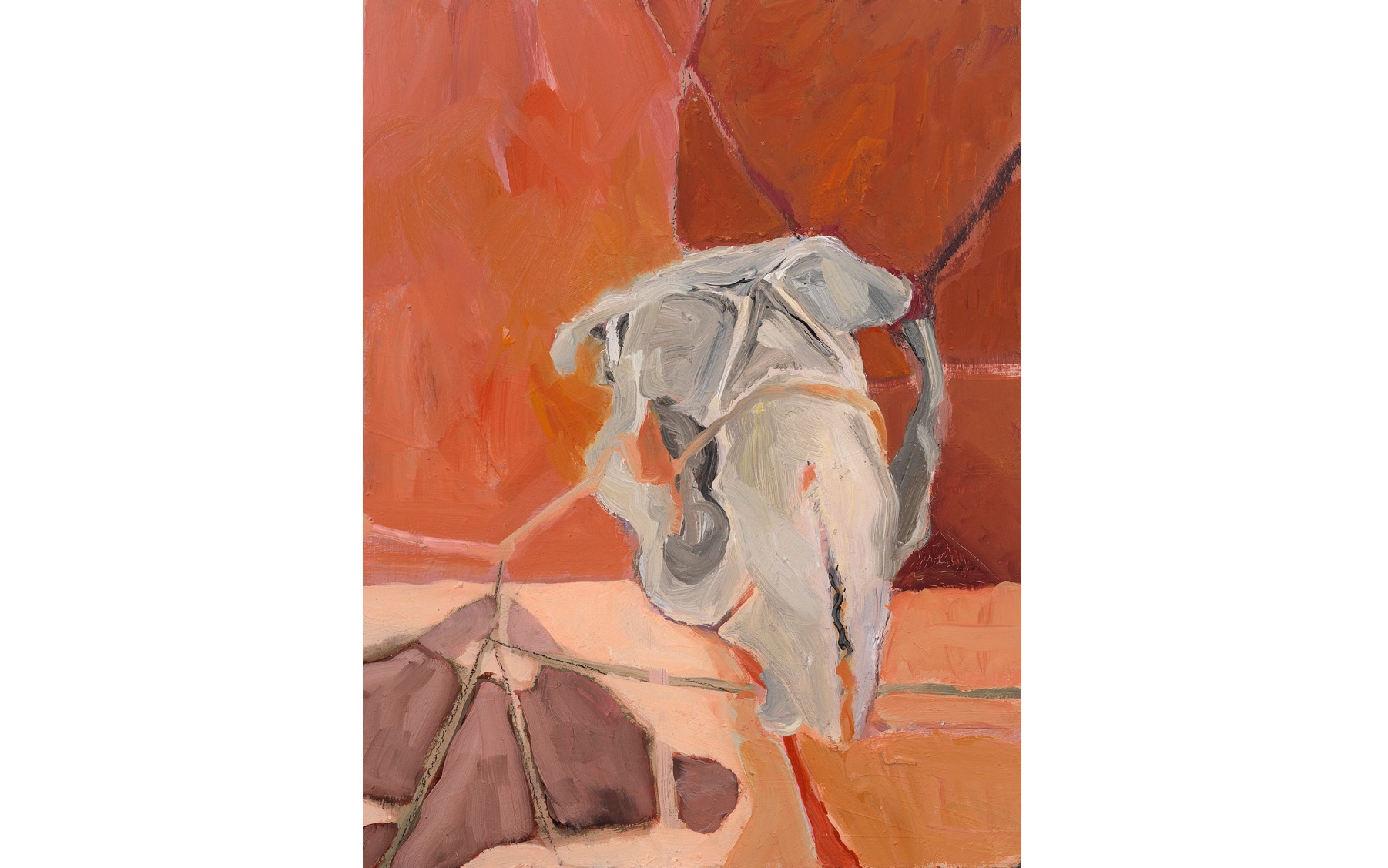 In 2013 I travelled to Gallipoli with a group of artists to paint. I was inspired by artist and friend, Idris Murphy who had recently found over 100 love letters written by his grandfather from the trenches of Gallipoli.
At Gallipoli I painted En Plein air in a trench at 'The Nek', the site of one of the most horrendous battles.   I sat and painted in one of the eight Turkish trenches, only 5metres away from the single trench the ANZACS sheltered in.   The trenches were so close the men could speak to each other.
In the letters, I was astonished by the respect, love and loyalty the men showed to each other and even to their enemy, when under the most incomprehensible of situations. The Turks and ANZACS exchanged notes and goods with one letter detailing the life and "a bit of fun" in the trenches of Gallipoli:
"Our Friends the Enemy.   We received your preserved meat, and send in return tobacco—would be pleased if you could send souvenir, and we will do the same, could you spare a good knife we would be pleased. Your soldier Friends the Turks."
"Thank you for your gifts of paper and tobacco … this amnesty will cease when we throw a grenade in around 15 minutes."                                                                                                                                              
Throughout my works, skulls are a feature, suspended using string and other tethers to explore ideas about connection and division.   I have used the skull of a wombat, emblematic, not only for their unique Australian-ess but also as representations of one of our other Australian 'diggers' (sharing trenches for protection). This fused representation with Gallipoli helps me to explore the complexity of 'Gallipoli'.