Murphy and Kirkpatrick No 2
Mixed media
106 x 75cm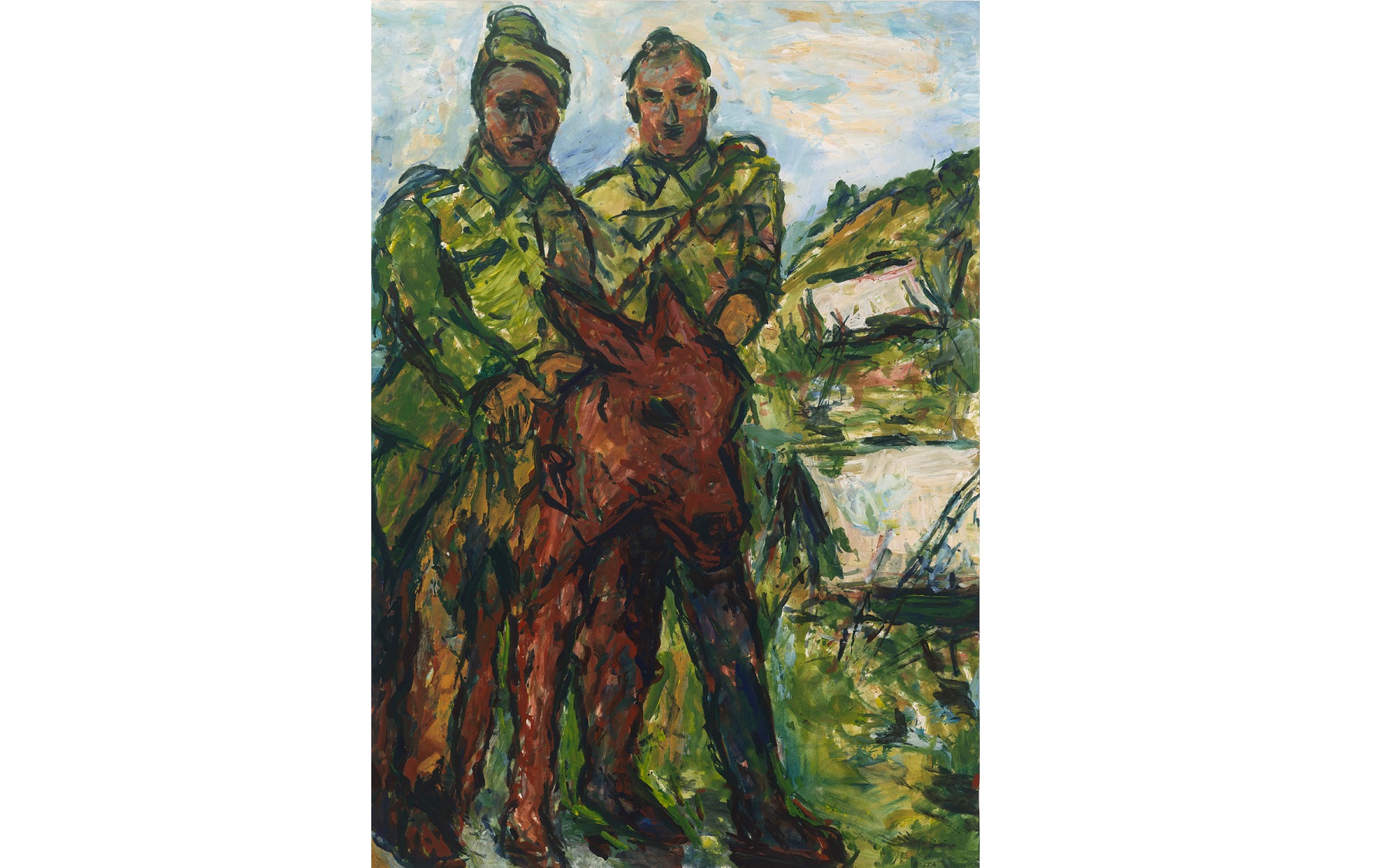 When I heard of the story of Kirkpatrick and his donkey Murphy I was struck and felt compelled to paint the story.
I have always loved donkeys for their extremely affectionate nature and their even temper.
As an Australian of Sicilian decent, donkey stories were popular in my family. During World War II my father was captured by the Germans, I can only imagine the horror. This was the first time I had heard about war as a young boy.
The bond and loyalty that develops under such circumstances between man and man, or man and animal must be strong. It was this bond which I explored in the painting.