Poppy Day – Mount Victoria Memorial Park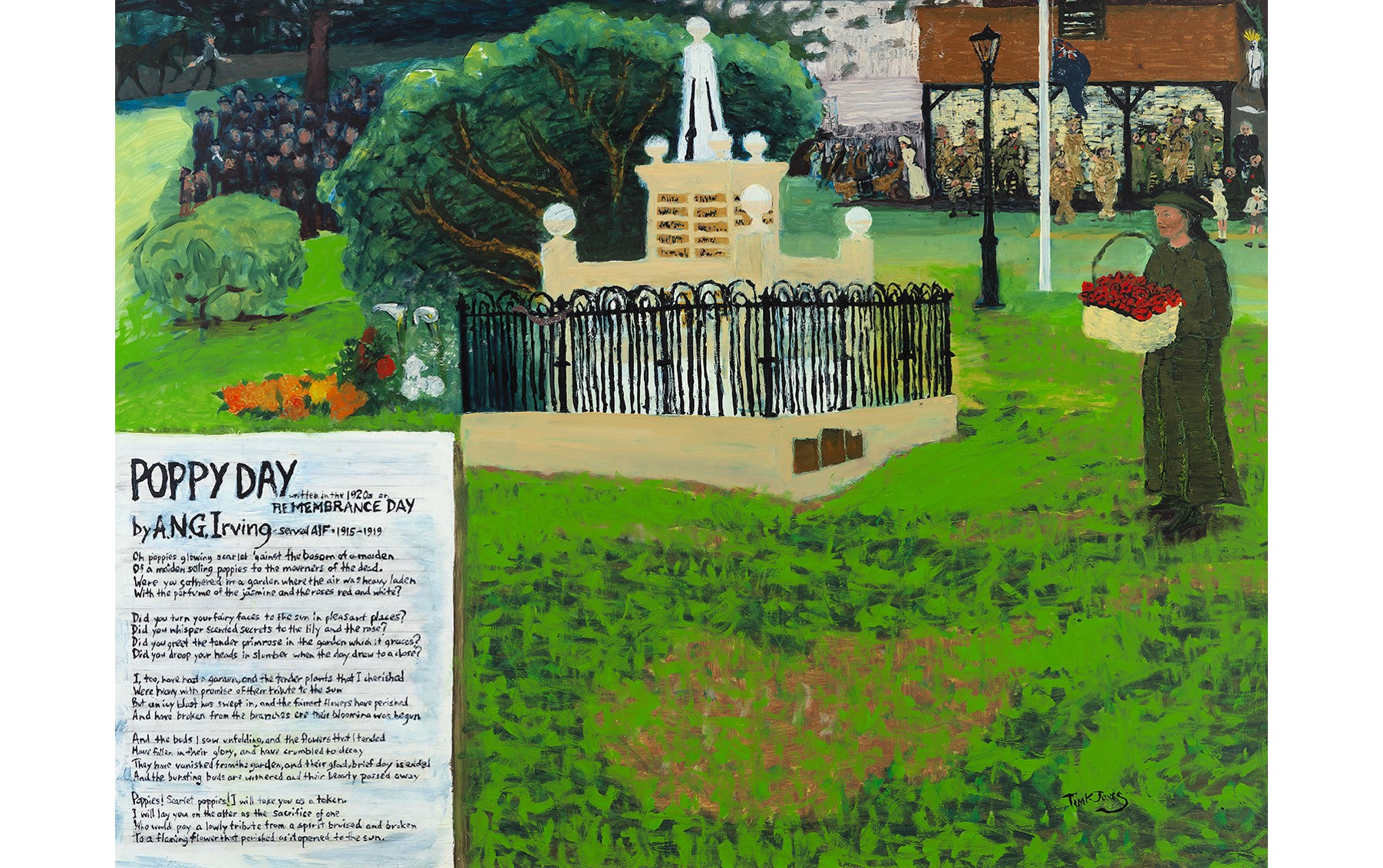 Oil on board
122cm x 91cm
This painting was inspired by a Digger's poem written during the 1920s lamenting the lost. The Mount Victoria Memorial Park monument to those who served during WW1 provided the main motif as it was completed around the time. The oil on board painting was started plein air in the park then completed in the studio using photographic and still life references.
The painting and the poem highlight suffering and loss with the symbols of floral tribute. The veterans can be seen in a wheelchair, leaning on a corner post to ease an aching stump. The sulphur crested cockatoo screeches from a tree top angry as their morning grass seed is trampled by the crowd. A single white feather flutters to the ground.
And in the distance is my grandfather, shot through the chest at Gallipoli, Light Horse, trudging up the hill with his thoroughbred to a training track. He wanted no part of it. Couldn't see the fuss of ANZAC day when he struggled to get a fractional pension from the DoD. Let's not treat our service people of recent conflicts the same way.
The poem was published in "Songs of a Golliard" by Guy Weller, A.N.G. Irving's grandsons book.