Love, loyalty and separation
'I shall keep my tryst with you, some morning when the dawn shall break upon a world where hope is new'
Oil and graphite on linen
45 x 120 cm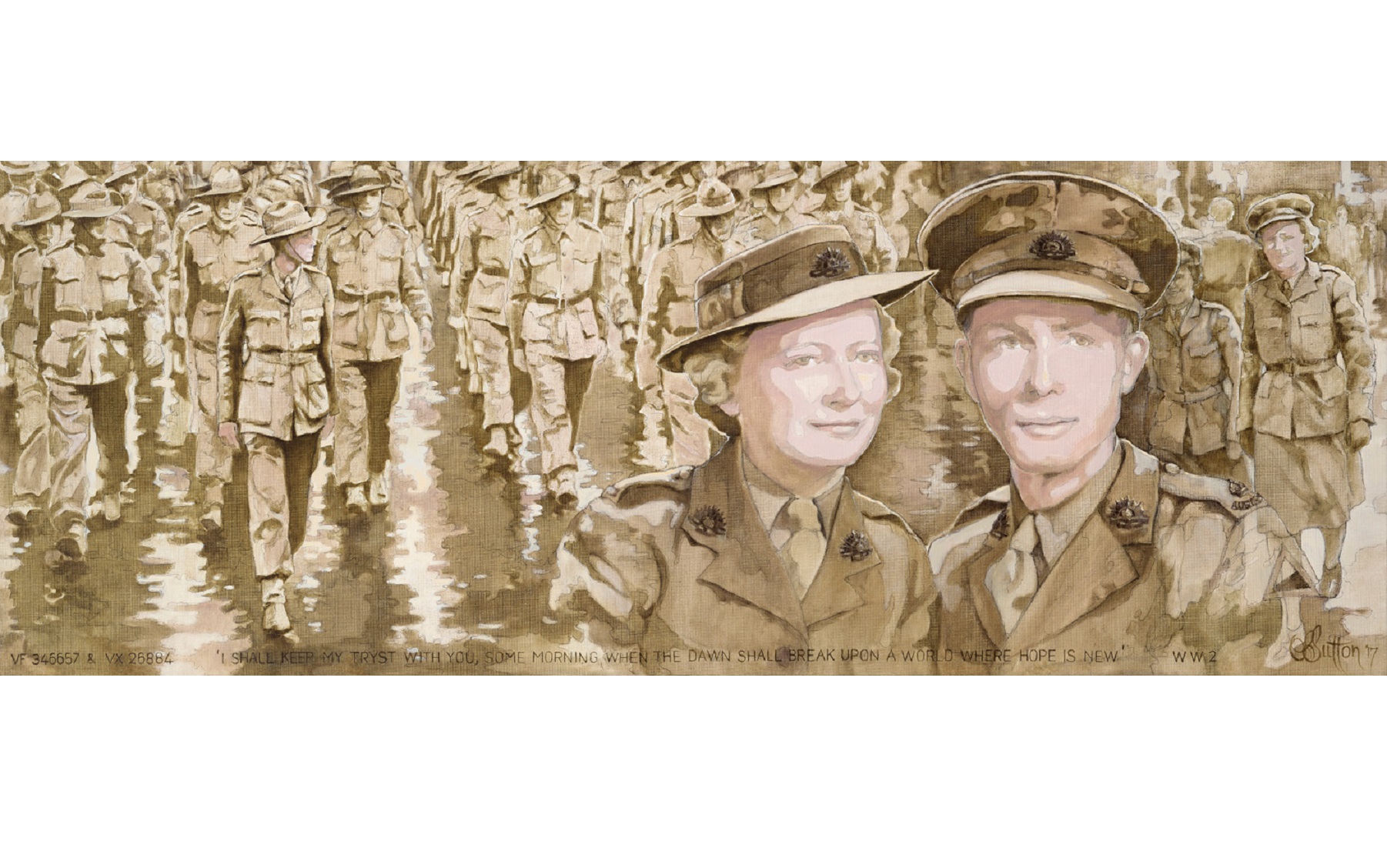 VF 346657 and VX 26884 were my parents.
Their 1939 – 1945 story was similar to thousands of young couples at that time.
Committed and loyal to Australia, my parents voluntarily enlisted independently before meeting and falling in love in Melbourne during he Second World War.
Dad was an Officer [2/2 H A A Regiment 2nd A I F] serving in the Middle East and New Guinea, while Mum [AWAS] was a staff car diver in Melbourne.
Lengthy separations made courting difficult.
However love, longing and optimistic hope for the future prevailed in their many existing letters.
Married in an all too brief leave mid 1944, they weren't re-united until the War's end.
I have depicted my parents in the khaki uniformed world of their courting years.
Dad is seen leading his unit in the Melbourne march prior to Embarkation while Mum is seen on the right following his departure … one of their many separations.
I found a poignant poem of longing written by soldier VX 36684.
Titled 'To one at home'... the small excerpt in my painting conveys a compassionate glimpse into my parents' lives and into the lives of so many other couples during WW2.