Mont St Quentin
Oil on canvas
140 x 160cm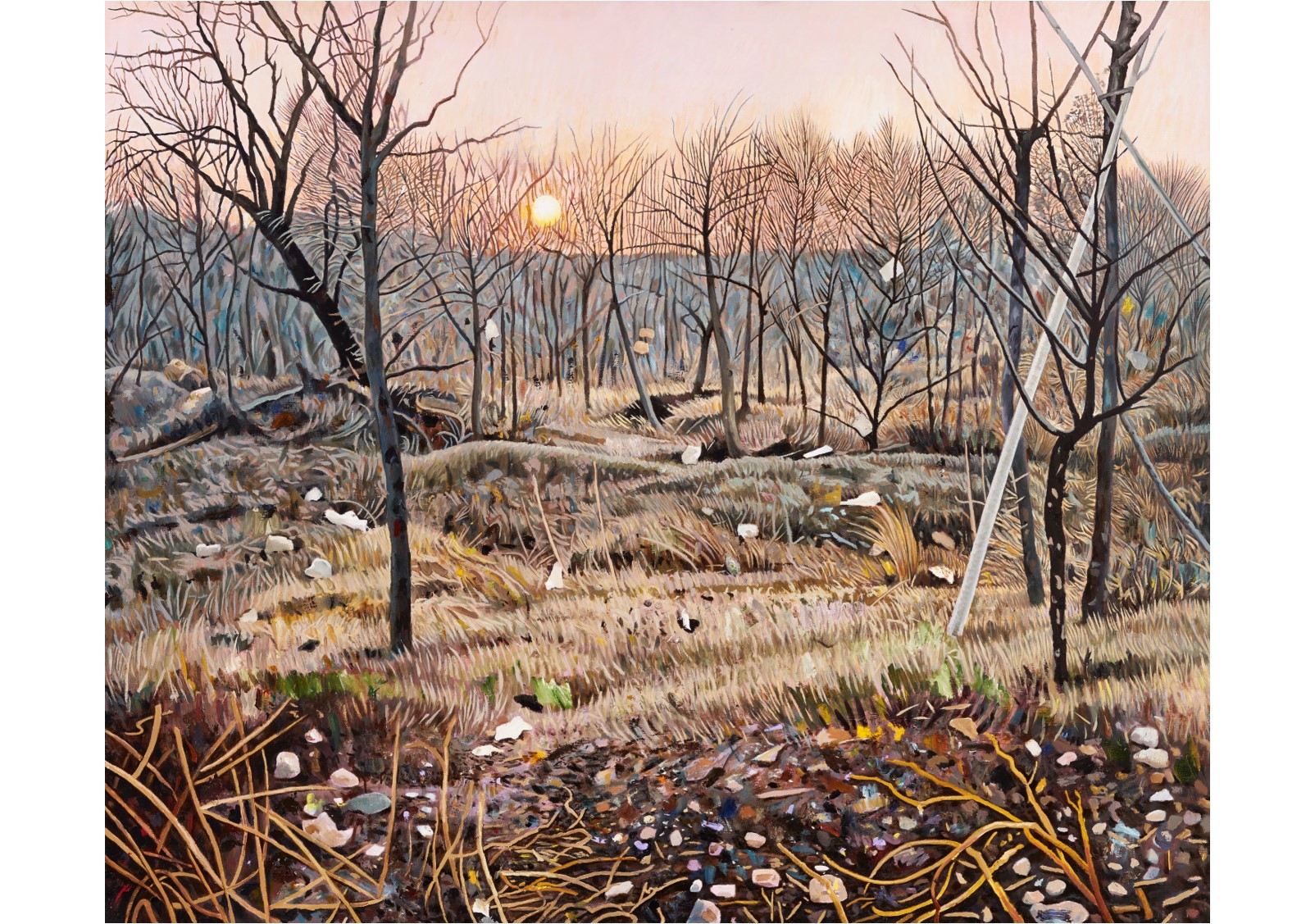 This painting was done after a recent trip to the battlefields of the Western Front. I was particularly moved by the area of St Quentin where the Australian forces fought. On visiting I found some old trench areas and abandoned parts of the battlefield.
At the end of 1918 Mont St Quentin was the German army's last stronghold – overlooking the Somme River and the town of Peronne. Mont St Quentin stood out in the surrounding country, making it a perfect observation point and a vital strategic area to control. A key to the German defence of the Somme line. Lieutenant General Sir John Monash was keen to capture it and thus possess a valuable position.
It was captured by an Australian operation is sometimes regarded as the finest achievement of the AIF. The fight included battalions from every Australian state. British Commander General Lord Rawlinson remarked that this feat by the Australian troops under Monash's command was the greatest of the war.
Monash said of the Mont St Quentin and Péronne campaign that it:
"furnished the finest example in the war of spirited and successful infantry action conducted by three divisions operating simultaneously side by side."