Over the Top
Oil on canvas
45.5 x 61 cm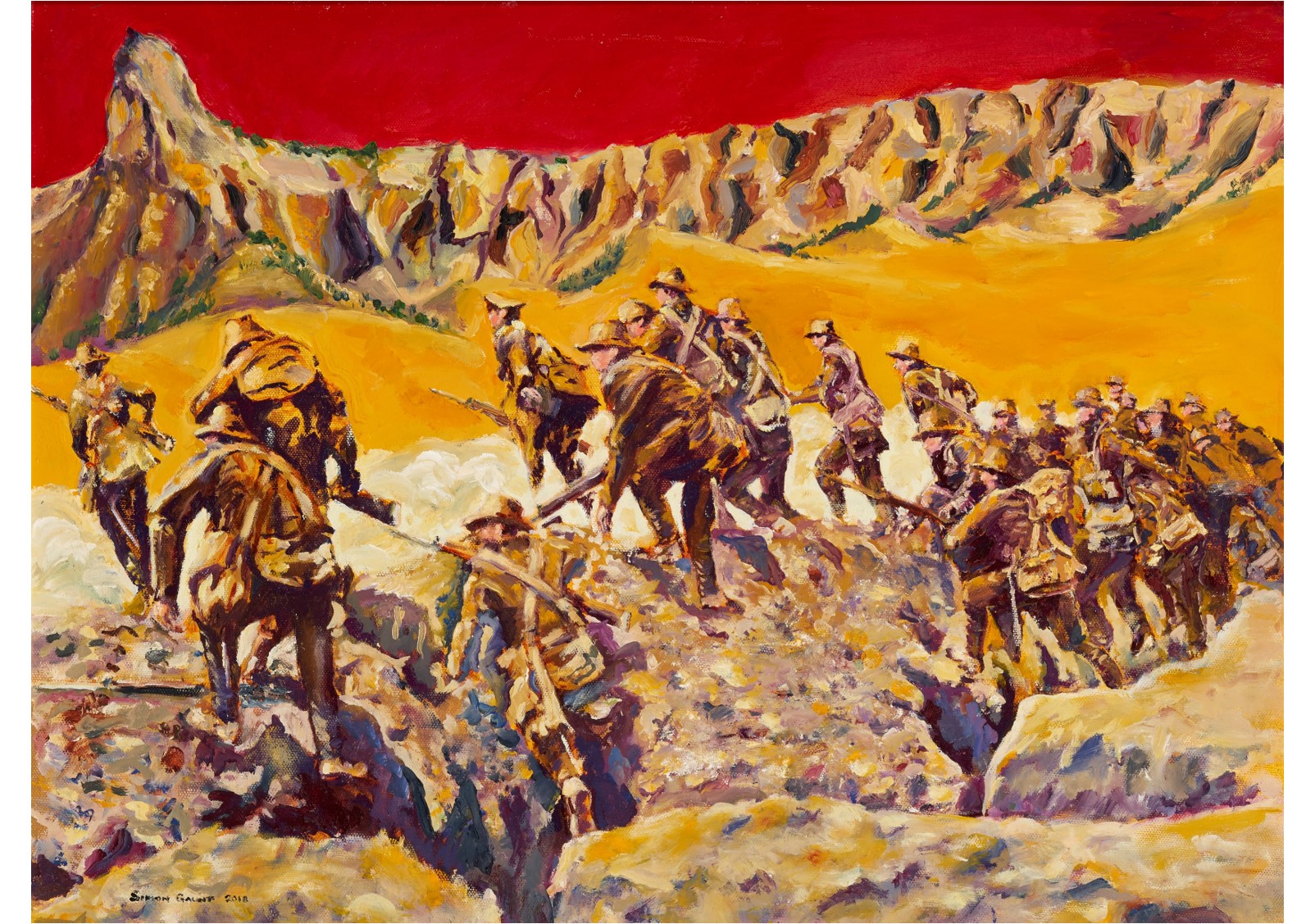 Gallipoli's mystique endures from generation to generation; a legacy of its legendary location and our collective shock at the loss of life there.  
The grief suffered by Australian families in that Great War is immeasurable. Few families were spared news of the loss or maiming of their own or another neighbouring families loved one.  My own family was no exception.  A nephew, Geoffrey Ransom Irvine, serving with the Australian Engineers, was killed in action, aged 22 on 31st July 1915, at what was then described as the Dardanelles.
This painting, depicting the Lone Pine battle, commemorates his memory and the memories of the many thousands of young Australian and New Zealand soldiers who fell there.