A Gallipoli Hero
Acrylic on canvas
60 x 60cm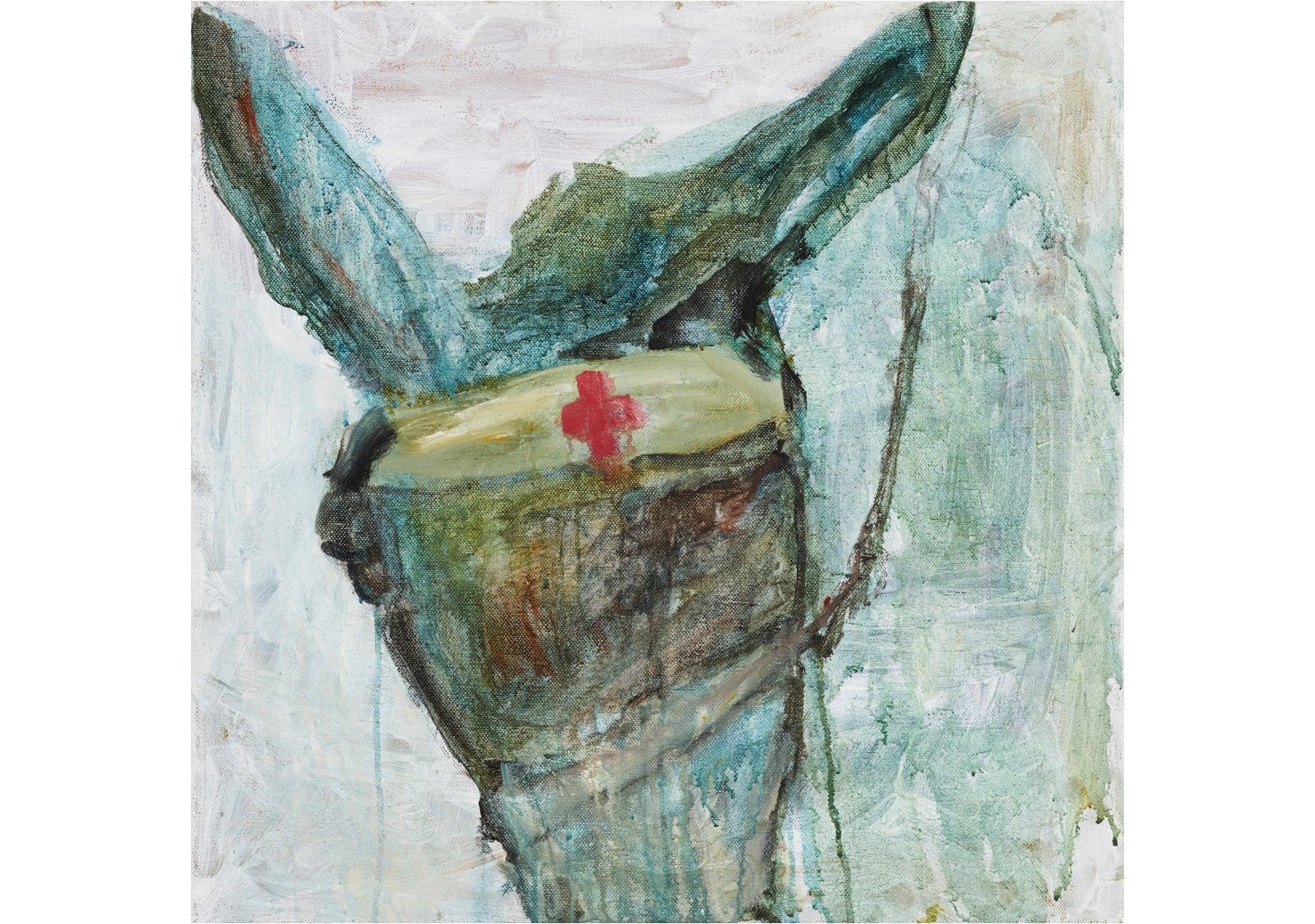 Mr work is called "A Gallipoli Hero" in memory of all the animals, donkeys, mules and horses who gave their lives at Gallipoli.
Donkeys and mules were used for carrying water and supplies to the front line.  Private John Simpson acquired one of these donkeys to ferry casualties with leg wounds from the head of Monash Valley to the beach where the men were evacuated from Anzac.  Other stretcher bearers also used donkeys and mules to carry the wounded.  The men were put on to lighters which carried them to hospital ships anchored offshore.  The ships then took the wounded to hospitals on the nearby Greek islands of Imbros and Lemnos or transferred them to Malta, Egypt or Britain.
The red cross brassard was wound around the donkey's head to signal that both man and animal were unarmed and non-combatants.
Many of these animals lost their lives in the course of serving the soldiers at Gallipoli.