The Stretcher Bearers
Oil on canvas
60 x 76cm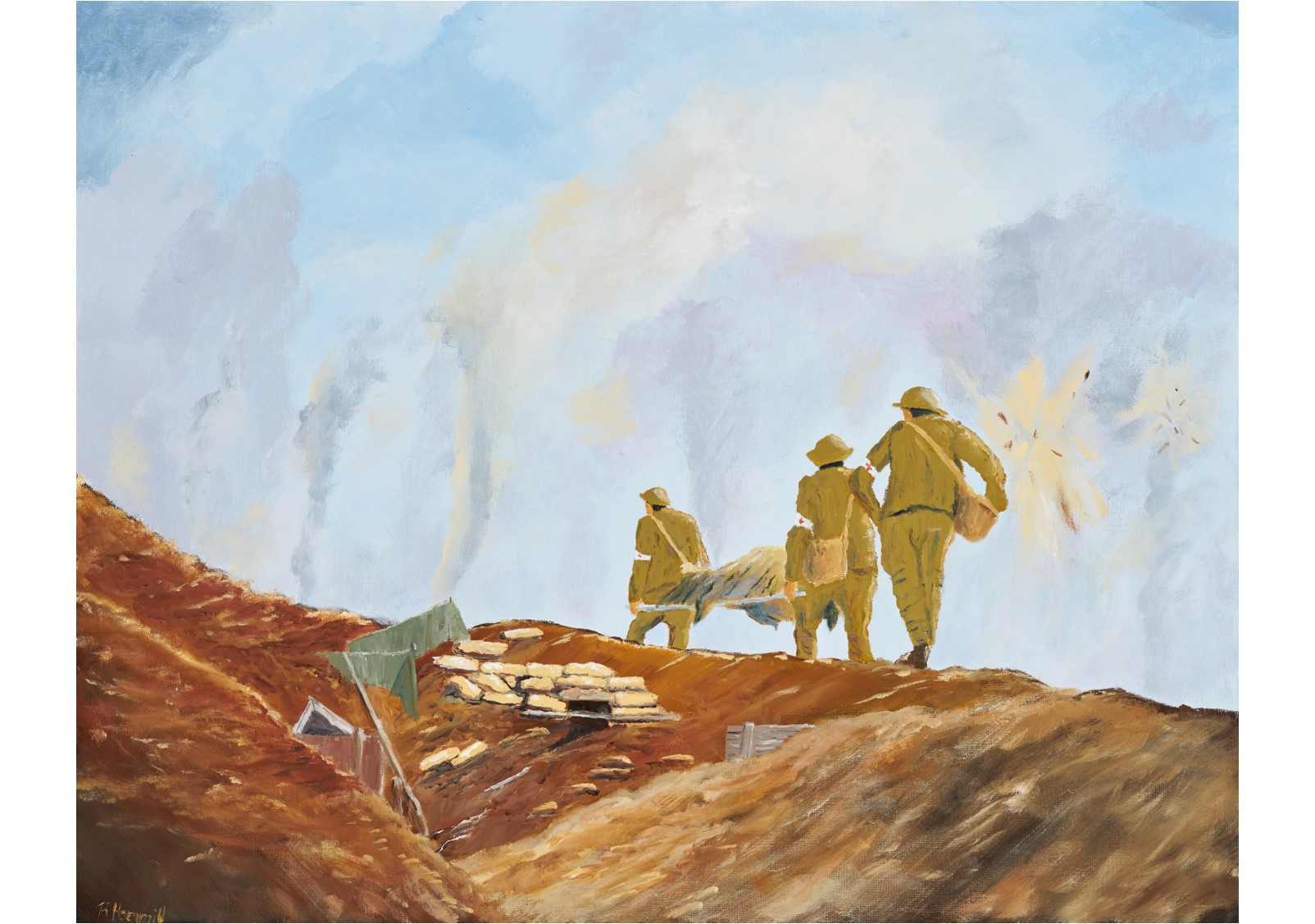 Their role of taking wounded men off the battlefield was easier in theory than in practice. Between 4 and 13 October 1917 over 2600 men on stretchers were moved from the front line. Stretchers bearers faced an almost impossible task of carrying these men to regimental aid posts, dressing stations and sometimes the distant casualty clearing stations.
It took stretchers bearers three days to clear the field of wounded after the opening salvo of Passchendaele at Gravenstafel on 4 October. Four men would carry a stretcher the 3 miles to safety – a trip that took them about four hours.
The events at Passchendaele from 12 October were even worse for the wounded and those taking them to safety. Six men carrying a stretcher could take up to five hours to move the wounded to the nearest dressing station. Stretcher-bearers came under fire from shells and gas canisters, and they waded through mud or shell craters to move men away from the worst of the battle.
Stretcher-bearers were the unsung heroes of the First World War carrying men to safety and saving many young Australian soldiers in the battlefields of Gallipoli and the Western Front.