Walter Farrell and Jack
Oil on canvas
75 x 60cm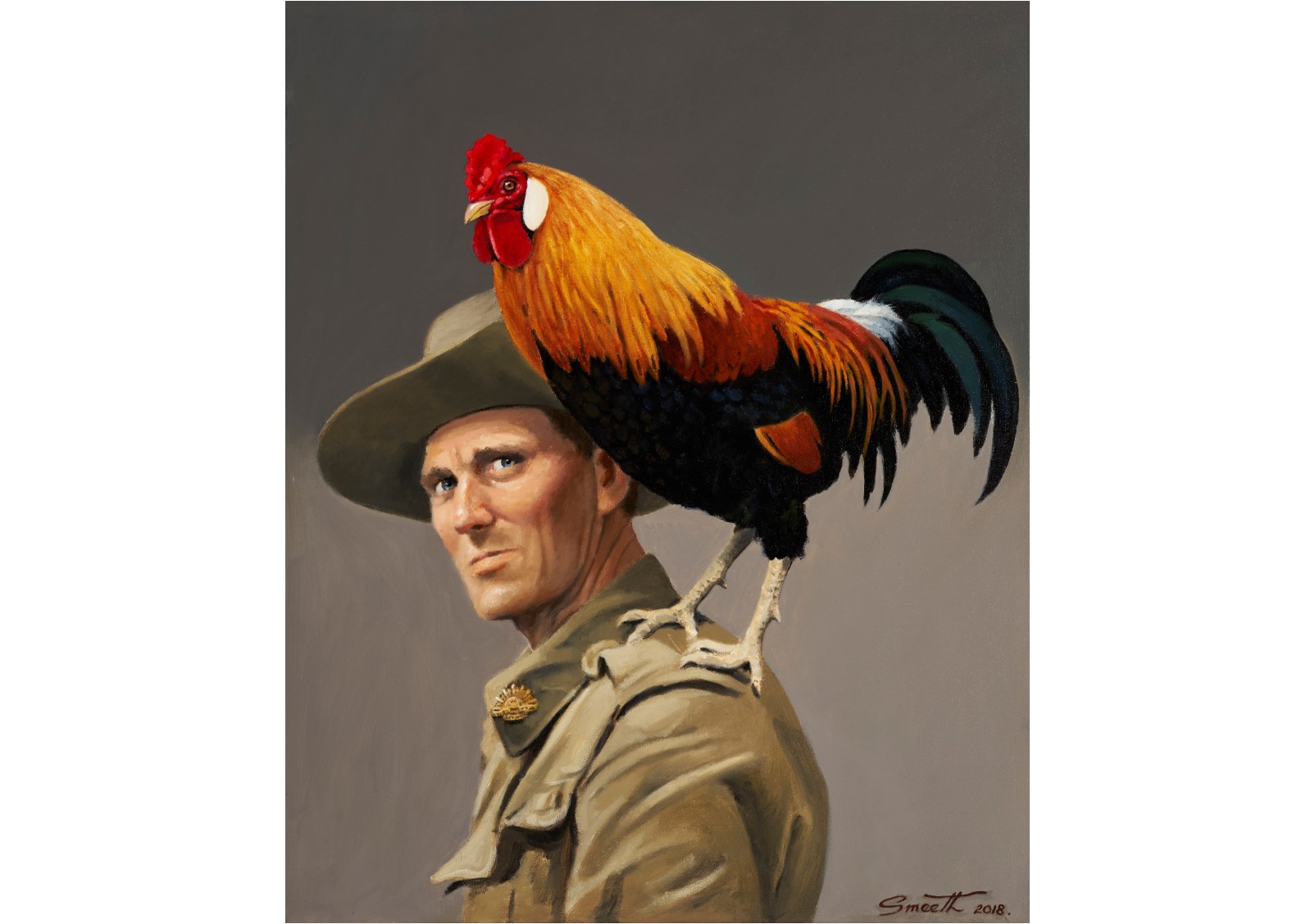 Throughout history, animals have been co-opted into military service in war and in peacetime. Horses, mules, donkeys, camels have been used in transport, dogs and pigeons for messaging and dogs more recently for bomb, landmine and IED detection.
Many units, companies and regiments have also used animals as mascots to help unite the men, foster goodwill and to maintain morale.
This painting is taken from a black & white image from WW1 and shows driver, Walter Farrell with his rooster Jack.
Australian troops from this time had examples of many different mascots including kangaroos, wallabies, koalas, wombats, dogs and cats and more recently, ADF troops in Afghanistan have adopted dogs as mascots.