The Last Fuzzy Wuzzy
Oil
50 x 62cm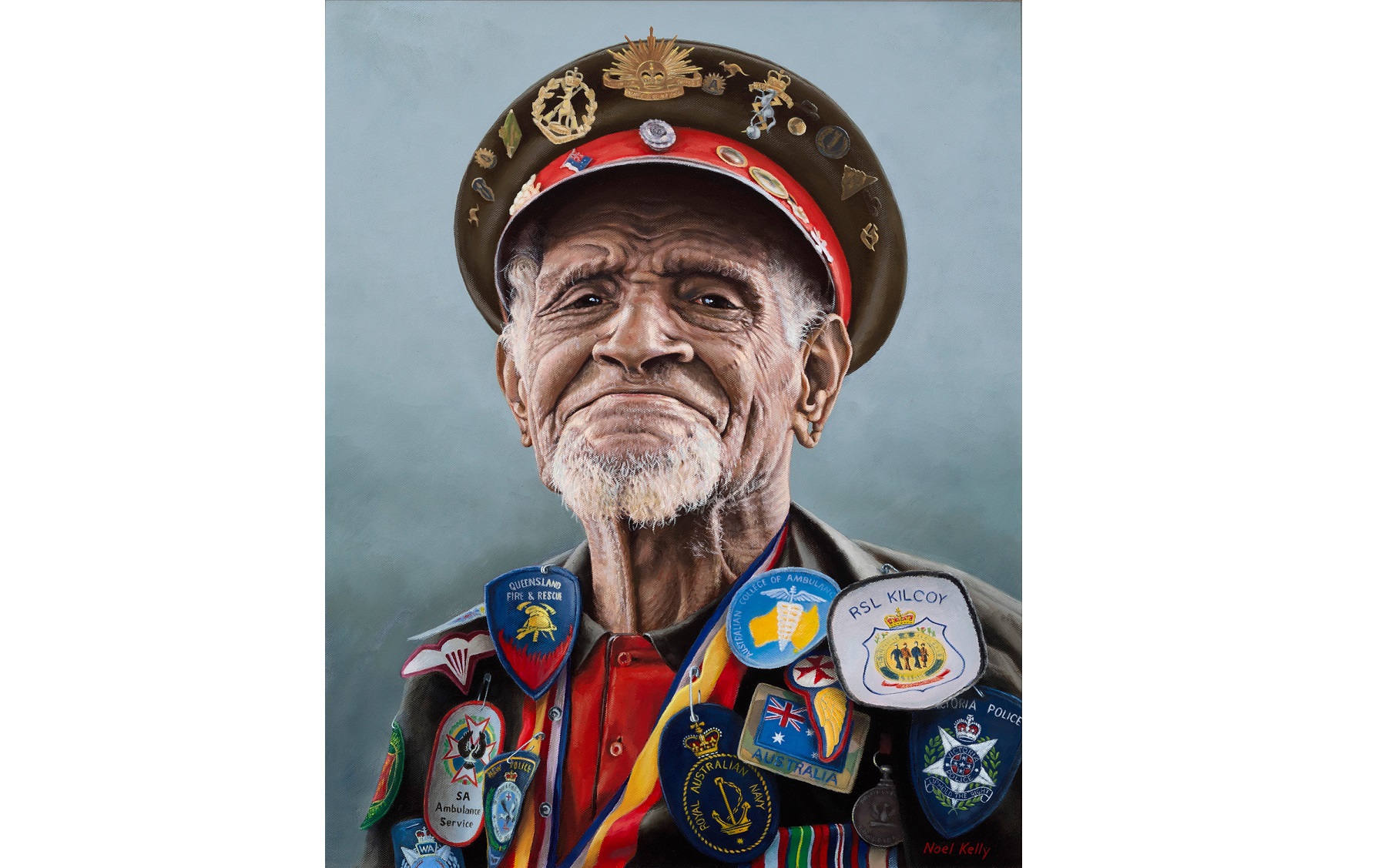 In 1942, Australian troops fighting in Papua New Guinea in WW2 were assisted by the local tribes people who carried supplies to the forward troops and helped evacuate the wounded back down the Kodoka Trail. The Australian troops gave these people the nickname "Fuzzy Wuzzy Angels".
This is a portrait of Ovuru Ndiki who was one of the last Fuzzy Wuzzy Angels. Ovuru lived in Naduri Village, about half way across the Owen Stanley Ranges, east of the Kokoda Trail. In recent years, groups walking the Kokoda Track would visit Naduri Village and Ovuru would talk to them through an interpreter about the war. Some of these groups would present him with their patches or pins which he would collect and display on his tunic. Ovuru passed away on 15 November 2013.
This painting, I think, shows a man with pride in his face and a life time of memories.