Sons
Mixed media
78 x 83cm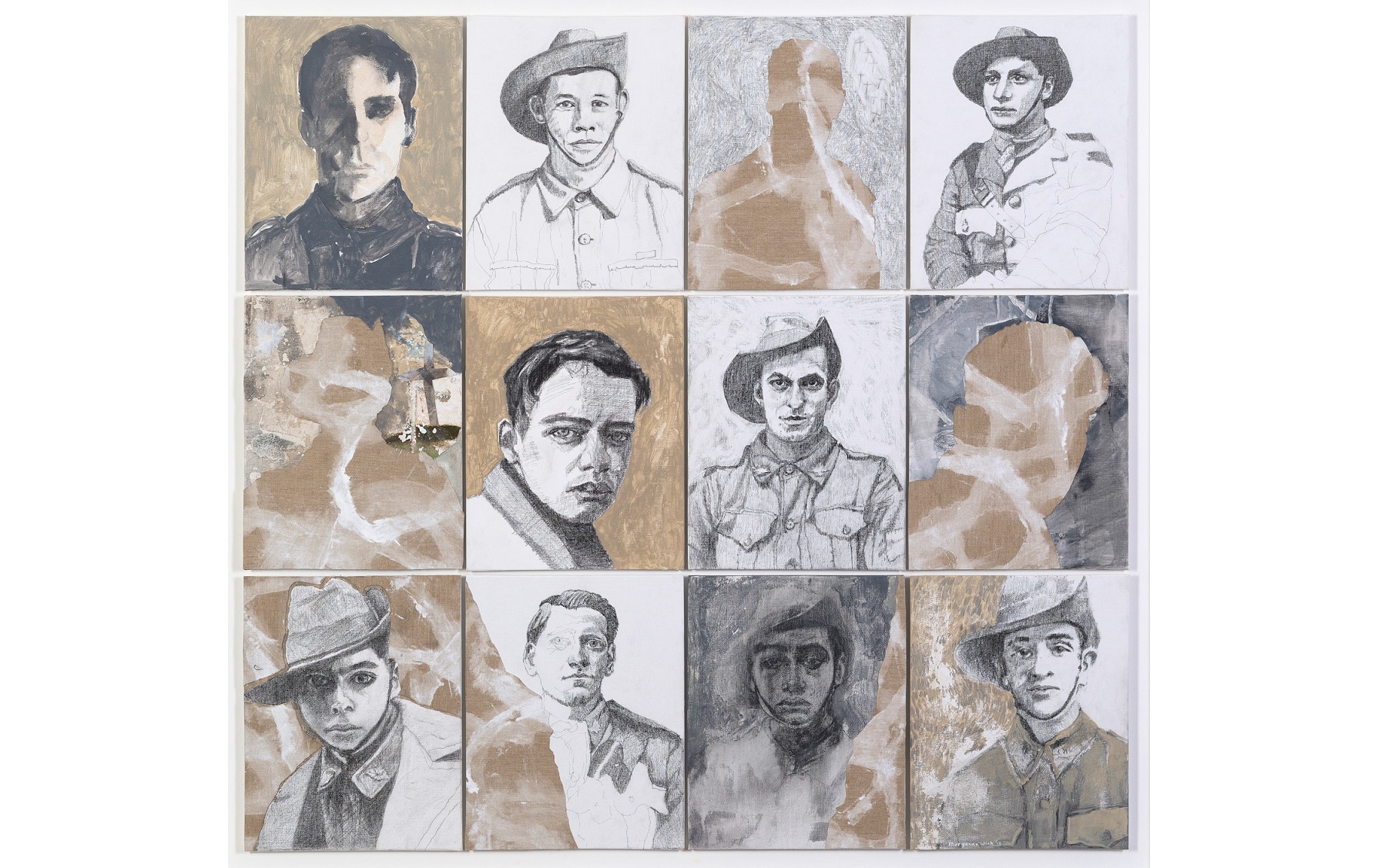 What candles may be held to speed them all?
Not in the hands of boys, but in their eyes
Shall shine the holy glimmers of goodbyes.
The pallor of girls' brows shall be their pall;
Their flowers the tenderness of patient minds,
And each slow dusk a drawing-down of blinds.
From 'Anthem for Doomed Youth', Wilfred Owen
As I made this work, these lines reminded me of my mother's stories about her three brothers going to war and how their families yearned for their safe return. Unlike many others, all three brothers came home safe and sound, but they were not untouched by their experience.