Quinns Post and Professor Stanley
Oil on canvas
110 x 151cm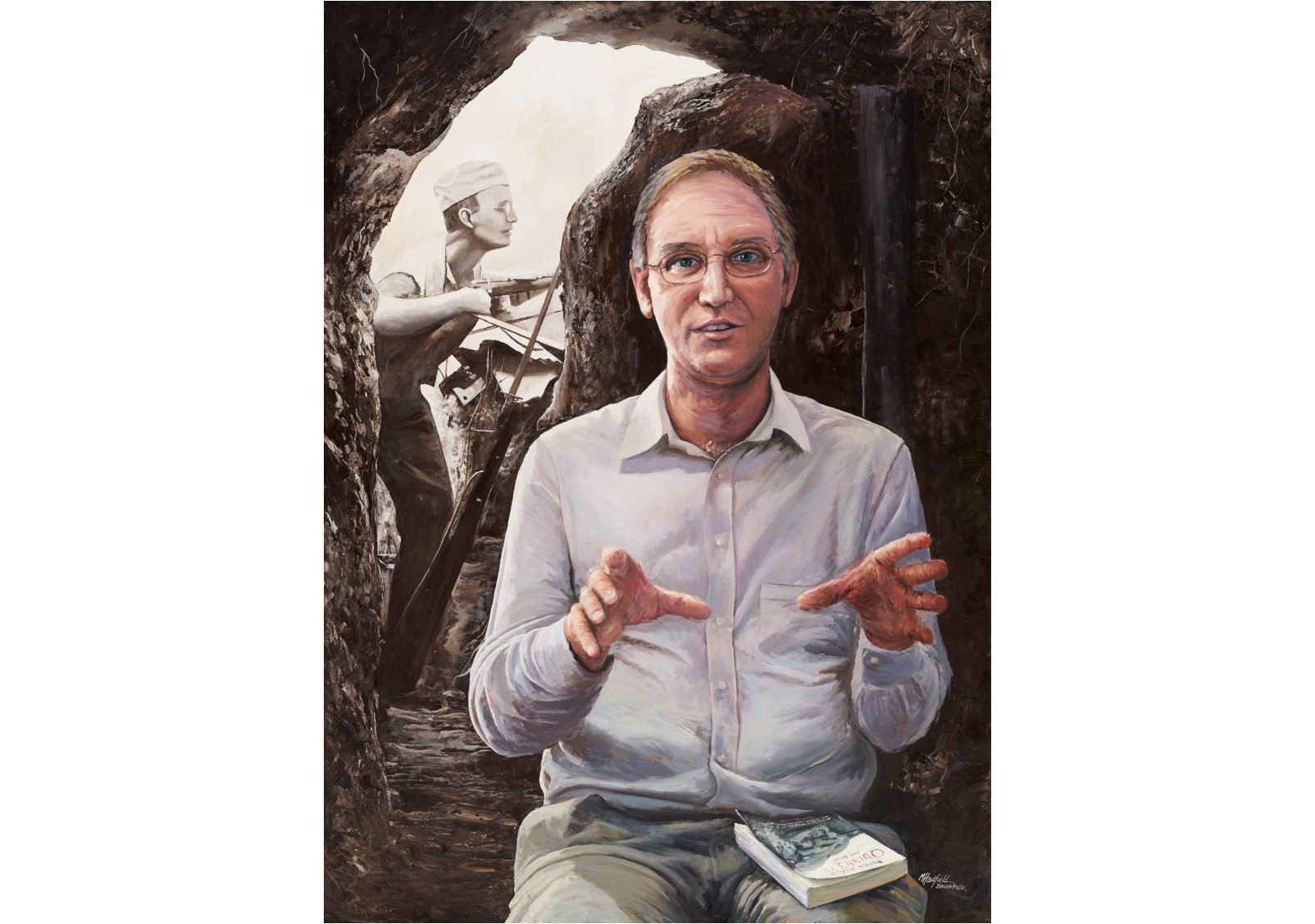 A visit to Gallipoli in 2004 sparked my interest into military history and the landscape.
Books such as Quinns Post by Peter Stanley were read with much interest and it was
so enlightening to understand more of the Gallipoli campaign and how amazing the
snipers were. Historians are like detectives and are extremely passionate about telling
the stories. They are not all financially rewarded and often have to self-fund their
books for us. It takes enormous dedication to follow this career path.
Professor Stanley has around 32 books to his name and still going. I'm a admirer of
these special people and when sitting for this portrait in my studio, it didn't take long
for his hands to flow and talk. When discussing 'his' subject he is more than willing to
share his knowledge. He has recently published several more books dealing with the
Gallipoli campaign including the Indians on Gallipoli – DIE IN BATTLE and SIMPSON
AND HIS DONKEY a novel for children. He is currently Associate Head of School
UNSW, Research Professor in History.