The Great Adventure
Oil on canvas
91 x 91cm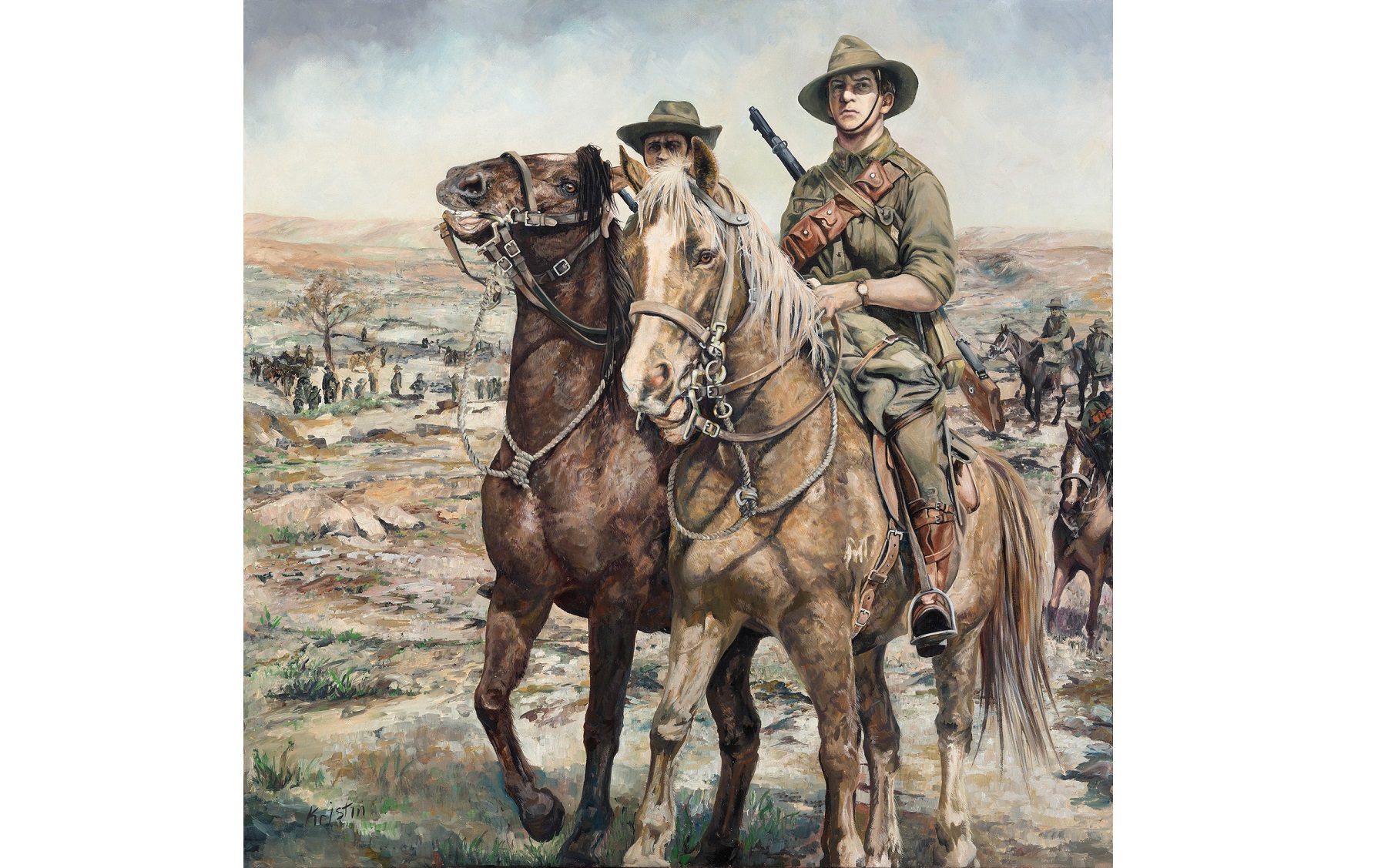 My painting is based on a very iconic WW1 image of 3 new Light Horse recruits travelling to Sydney to join their Light Horse Regiment for their 'Great Adventure'.
These were country boys … young, naive, excellent horsemen and often great riflemen. They also felt a love for King and Country and felt it was a duty and an honour to serve. Their horses were mainly Walers- a strong, hardy horse that was used to dry and arid conditions.
The original photo was taken prior to their departure in November 1914. I have transferred my young men into the reality of their 'Great Adventure', the war zone.
Light Horse troopers were often the first troopers to enter a conflict and suffered many casualties. They were very brave men and if they were lucky enough to survive and return to Australia, they returned as very changed men.
The soldier on the right in my painting is Trooper William Harry Woods (Wylie). He was born in Mudgee NSW in 1873. He was the first Light Horseman to die of wounds on 15th May 1915 during the Battle of Gallipoli. He is buried in the Lone Pine cemetery, Gallipoli Peninsula, Turkey.