Boots on the Ground
Oil on board
244 x 122cm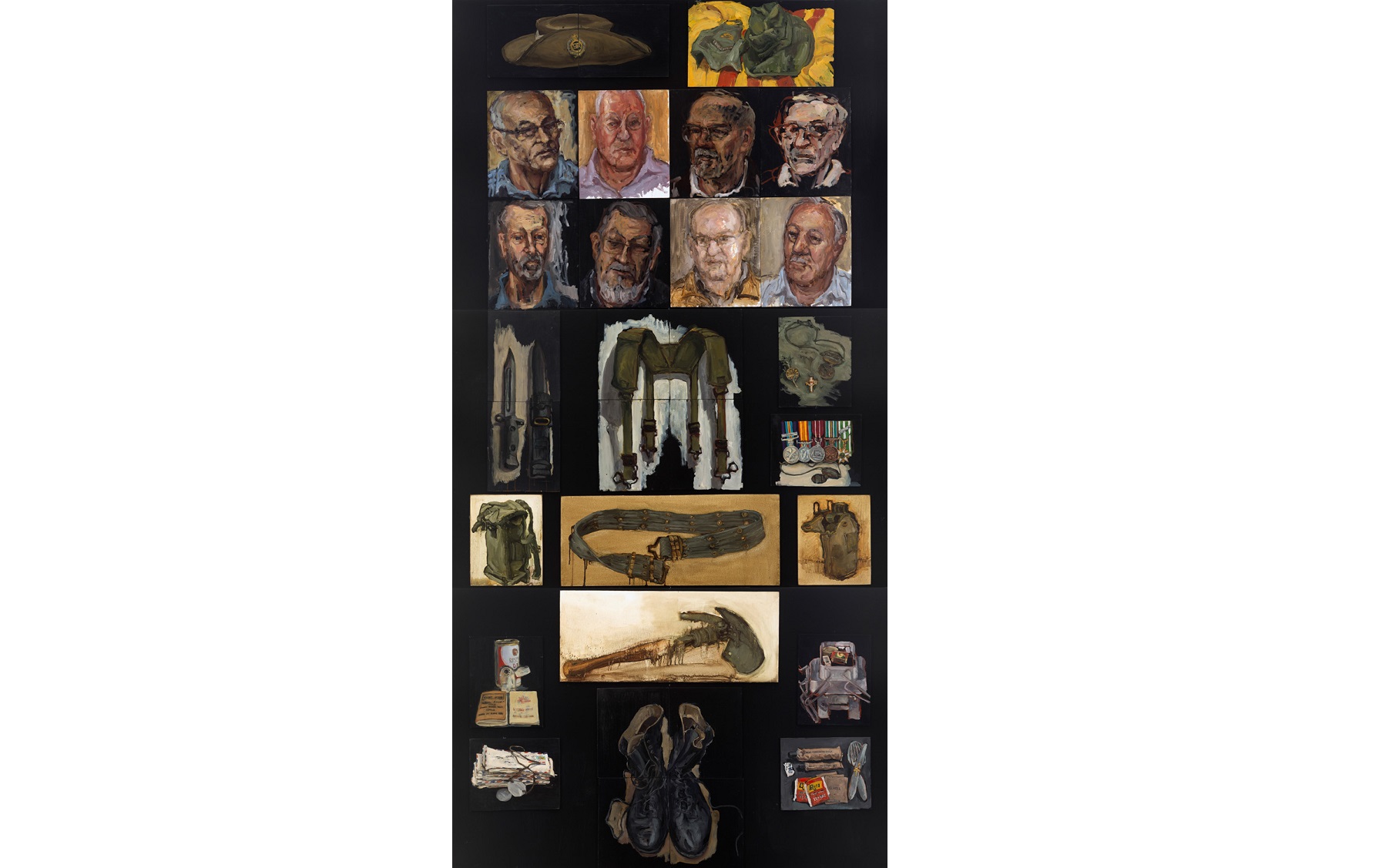 This work is some of the paintings completed as a series for the 50th Anniversary Commemoration of the Vietnam conflict, celebrated last August, 2016.
A collaboration with my colleague, Robyn Kinsela, produced portraits of some Southern Highlands Vietnam Veterans, and much work based on the memories and memorabilia of the veterans. It came together as an exhibition at the Mittagong RSL. The process of being involved in this was enlightening, moving and inspiring.
By piecing together some of these paintings I found that the pictures seemed to tell the story of all those men who served, most of them National Servicemen, who were the 'boots on the ground' in the controversial Vietnam war. This was my generation's war!
The men came home, a lot of them feeling alienated from their communities and families but with a very strong bond between each other, which they maintain today.