ANZAC Centenary Reflection
Oil on canvas
60 x 60cm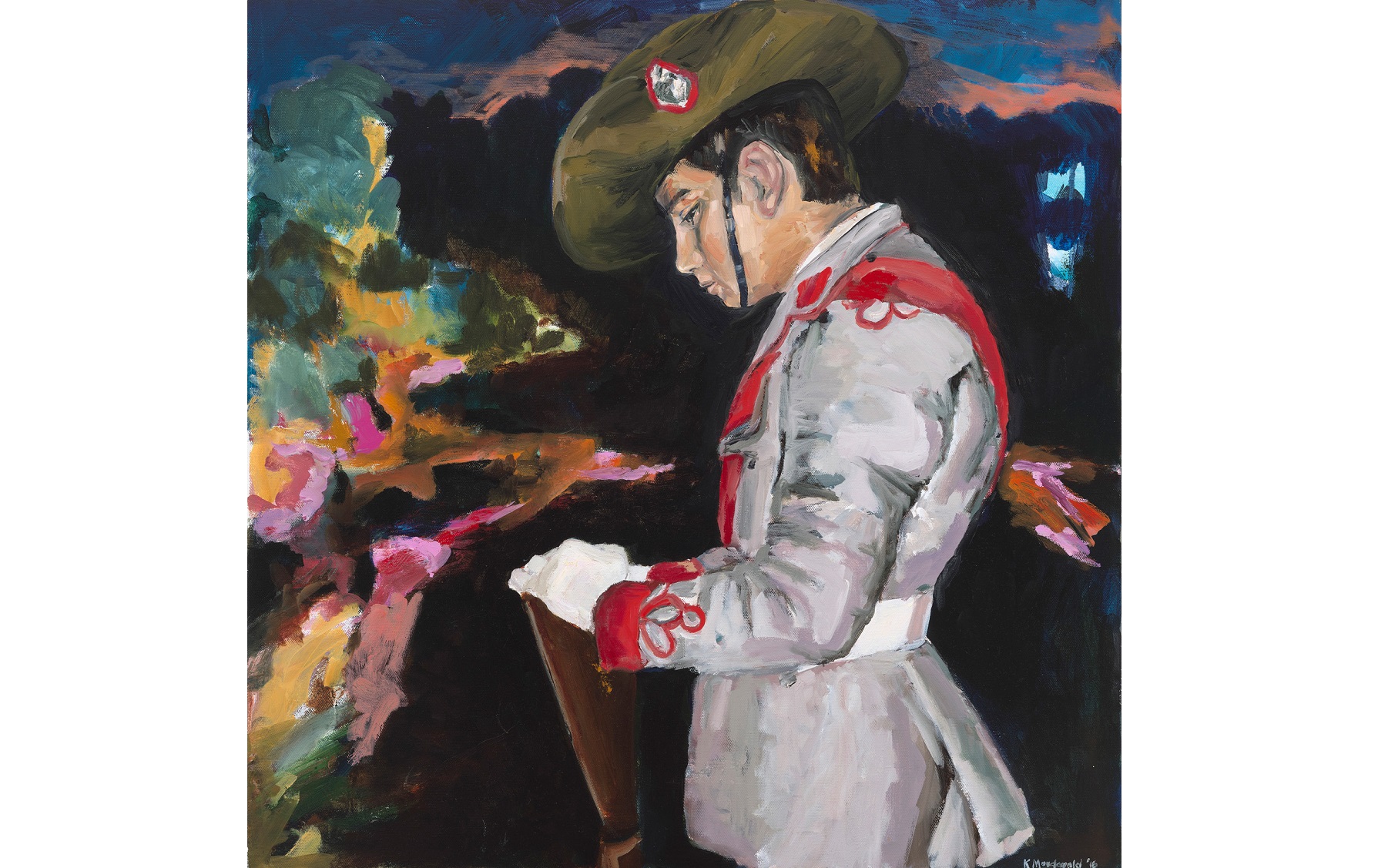 My son was a student at The Kings School in 2015 when they held a very moving ceremony for the ANZAC Centenary Anniversary.
The entire school community gathered, at dusk one evening in April to pay respects to 98 Old boys and 2 staff members who gave their lives during WW1.
As we listened to the ceremony unfold, I was struck by the reverence and solemnity of all the boys around me as they followed the proceedings (an unusual occurrence for a gathering of over 1500 boys!)
The TKS Corp had stationed several boys around the grounds, and they stood in repose throughout the ceremony, like the statues on the ANZAC bridge.
And as the sun went down 100 red LED poppies were planted in the lawn behind the stage by a student to represent the fallen.
I was so moved by all I experienced that evening, in particular the young men who stood stock still in repose throughout the proceedings, that I was compelled to paint one of these boys.
I couldn't help but think that but for the Grace of God and the Trick of Time, any one of these young men, along with my 17 year old son, could have been going off Gallipoli 100 years ago.