Dunkirk
The Snow Goose by Paul Gallico
Mixed media
122 x 122cm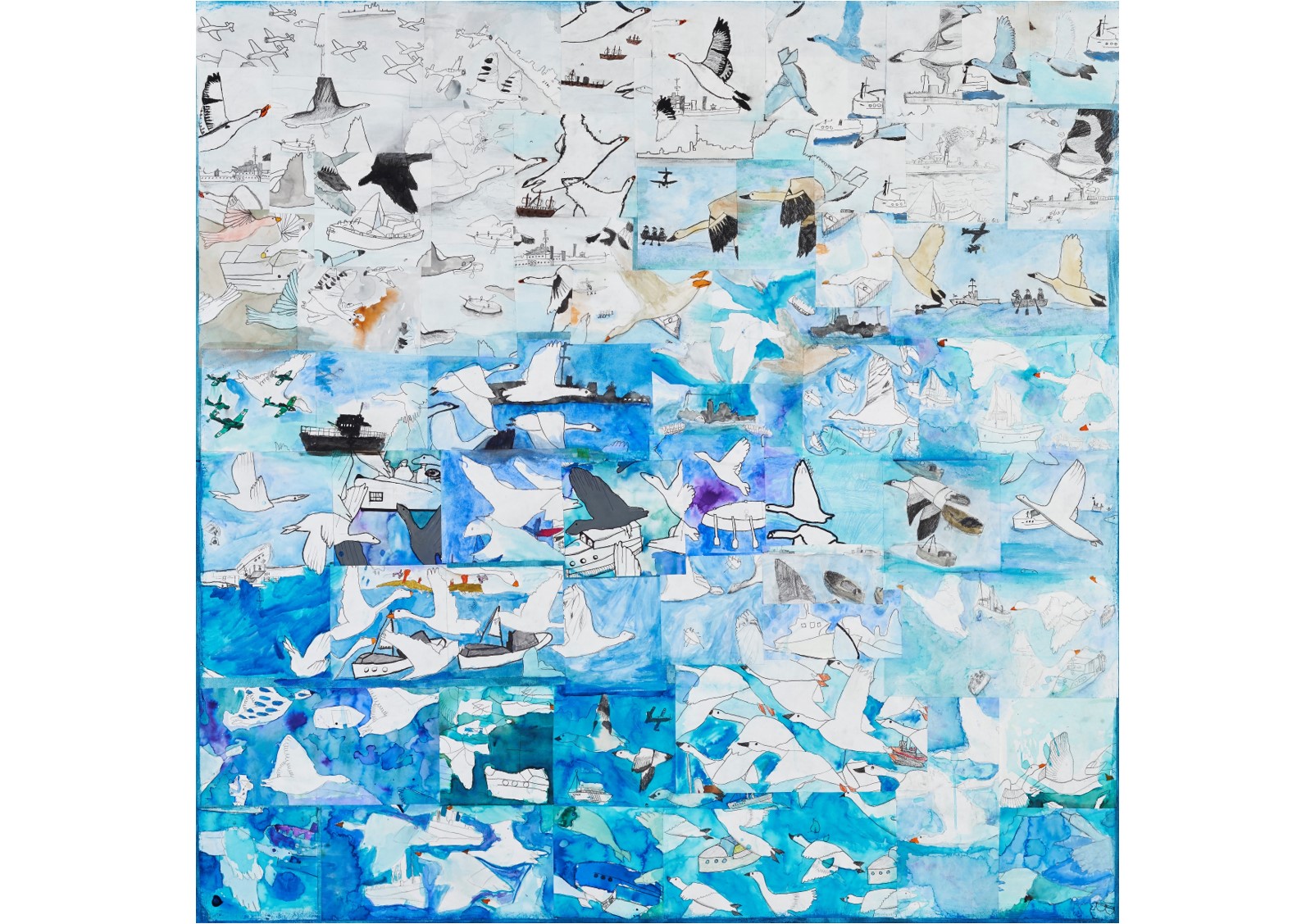 The students listened to the beautiful story of 'The Snow Goose" by Paul Gallico which addresses all that we need in our lives loss, compassion, love, give unselfishly and not to judge a book by its cover.
The historical evacuation, the famous speech by Sir Winston Churchill and the powerful images they studied to create this artwork will be with them forever.
They spent a number of weeks over Term 4, 2017 and Term 1, 2018 to bring this together.