Buried where they fell
Acrylic on canvas
60 x 60cm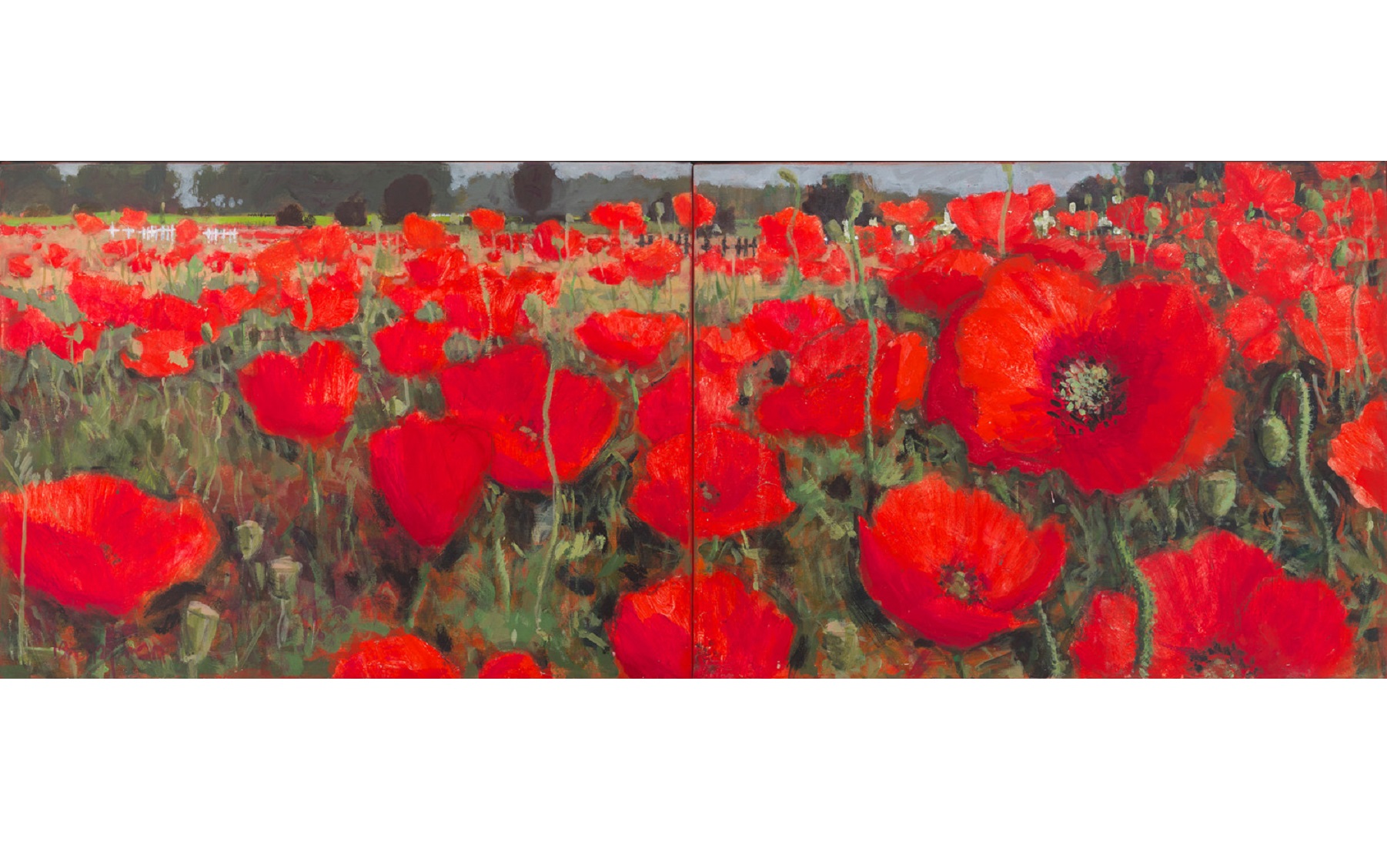 I recently spent a week in the Somme with a long time friend following the movements of his grandfather in the 2nd Batt., 1st AIF. From a narrow farm track we looked across an undulation of poppies to cropped land beyond.
The flux of mortal combat was defined by numerous clusters of crosses, allied white and German black.
One hundred years ago young enemies in a deadly conflict across these fields. Now peaceful in death, 'buried where they fell'.