Nursing in Egypt
Acrylic on board
92 x 147cm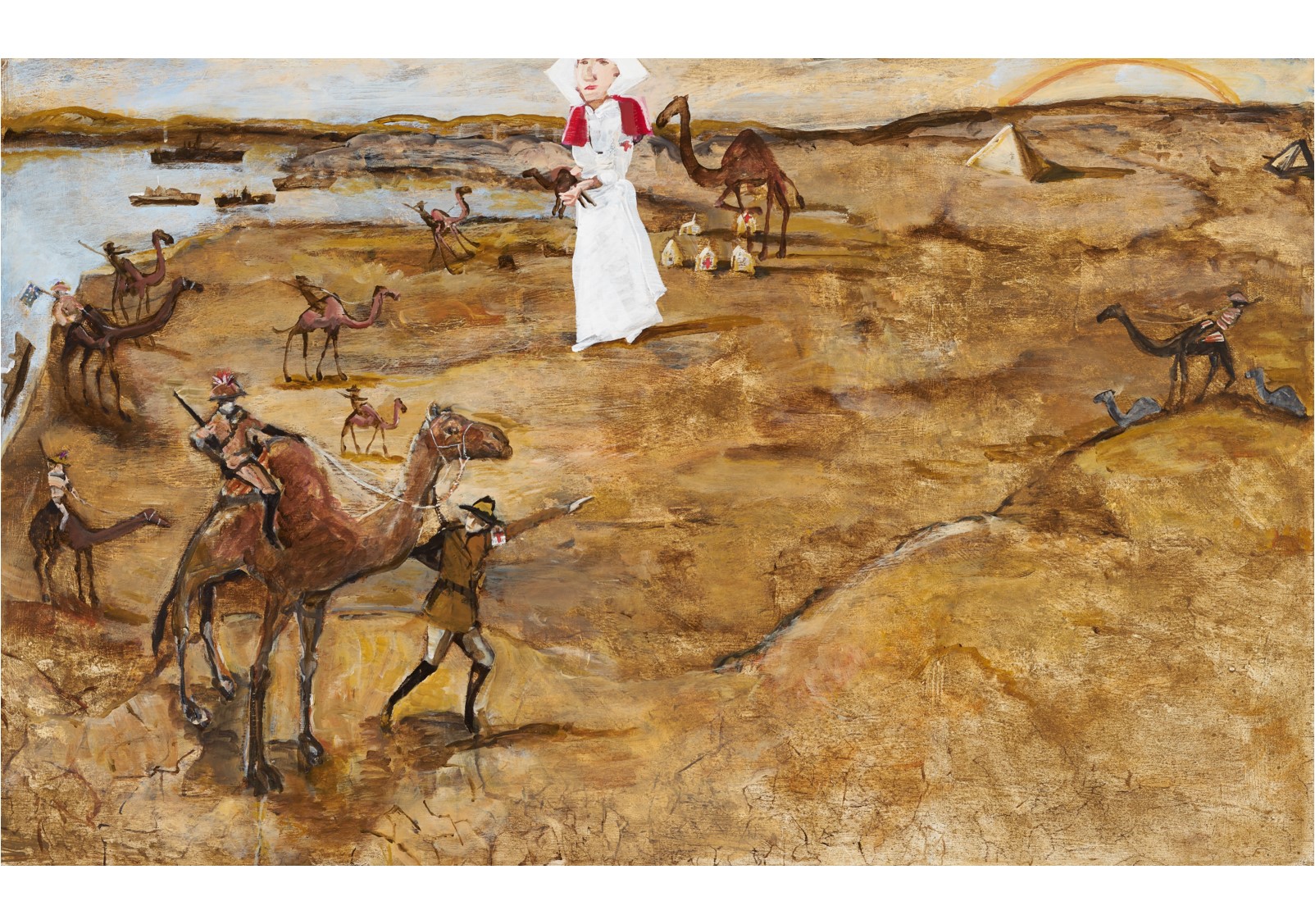 At the commencement of hostilities in the Great War, the British imposed a military government upon Egypt, through a protectorate. The specific aim was the defence of the Suez Canal, a vital life line to Britain.
While most Egyptian governing traditions remained in place, the British took over many districts of Cairo to establish large training camps for the Australian & NZ forces. And to establish military hospitals to deal with the expected casualties from Gallipoli.
Set in this foreign landscape my painting sheds light on an almost forgotten chapter of the Gallipoli campaign.
In the extreme conditions of this ancient land, the Australian medical staff and in particular the nurses worked tirelessly to bring comfort and help to the many wounded arriving daily from Gallipoli.
The nursing staff performed their duties with real devotion and through shared hardship became a very close unit. A compassionate community of nurses was established in a most unlikely place, in the desert sands of Egypt.