Margaret Preston helps the shell-shocked service men
Acrylic on board
90 x 130cm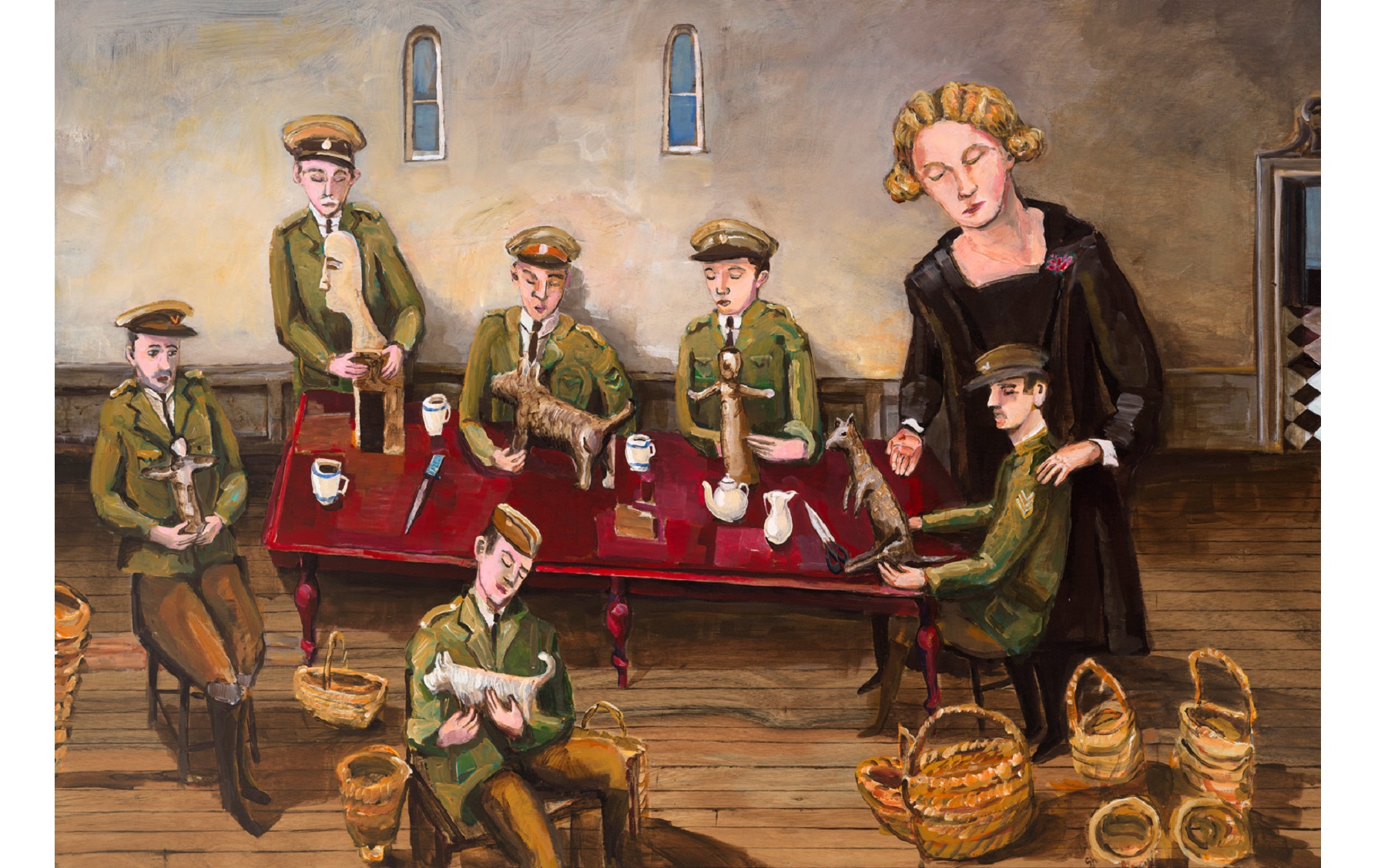 During the Great War the medical fraternity knew little about the condition of "shell-shock". As the suffers of this condition began arriving back in the UK one doctor Rupert Reynell a pioneer neurological brain specialist at Seale-Hayne Neurological Military hospital thought that they could be helped by doing craft activities. So he asked his artist sister Glady & her good friend Margaret Preston if they could help.
The woman agreed & began taking classes in pottery & basket weaving. William Preston Margaret's husband later commented, "She taught the wounded men craft to enable them to work with their fingers & help their nerves".
At the hospital the woman provided a safe haven & a comfortable atmosphere where the service men began to slowly recover from the ordeals of war. Using their hands & imaginations helped ease the trauma.