Our Sons As Well
Oil on canvas
102 x 102cm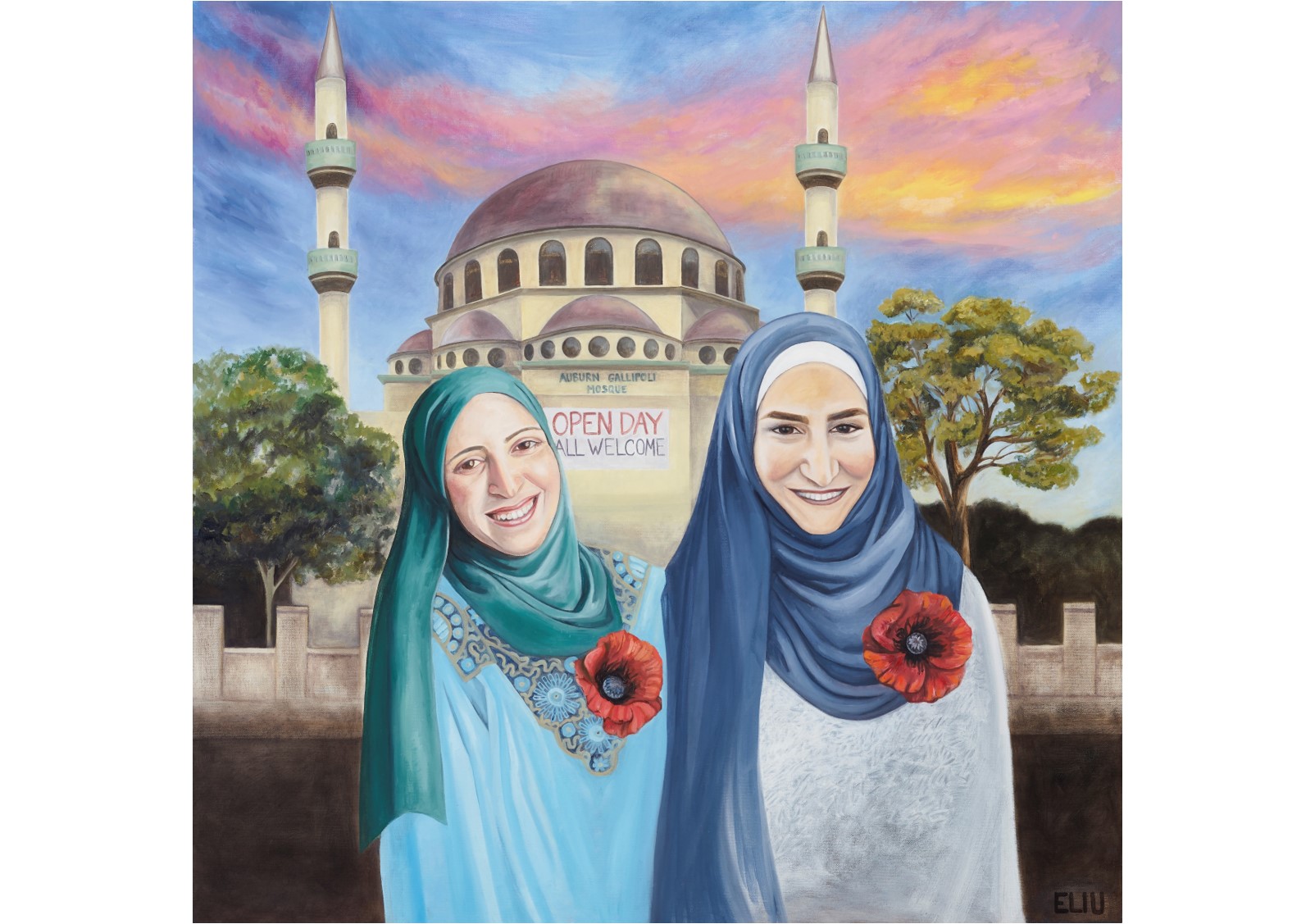 This painting depicts the deep and abiding kinship between Turks and Australians, as expressed by WWI commander and Turkish Prime Minister Ataturk when he implored 'mothers who sent their sons…wipe away your tears; your sons are now lying in our bosom and are in peace. After having lost their lives on this land they have become our sons as well.' [i]
Profound respect and comradeship persist in the Australian Turkish community, as is evident in the name of the 'Auburn Gallipoli Mosque' and the ongoing commitment by members of this community to host 'Open Days' where 'all are welcome.'
New Australians have embraced Australian values, including the Gallipoli tradition, out of love of country, respect and gratitude. After all, it is the courageous sacrifice of the Anzacs which makes it possible for all Australians to practice their religion in freedom and peace.
Although our nation has changed, contemporary multicultural Australia remembers. These young Muslim women are depicted wearing poppies to honour the sacrifice of those brave men who 'were staunch to the end against odds uncounted.' [ii]  The sunset is an invitation for remembrance: 'at the going down of the sun…we will remember them.' [iii]
[i] Attributed to Mustafa Kemal Ataturk, 1934, these words appear on the Kemal Atatürk Memorial in Canberra.
[ii] From the poem 'For the Fallen' by Robert Laurence Binyon (1869-1943), published in The Times newspaper on 21st September 1914.
[iii] Ibid.