Kyarra Remembered
Oil
51 x 76cm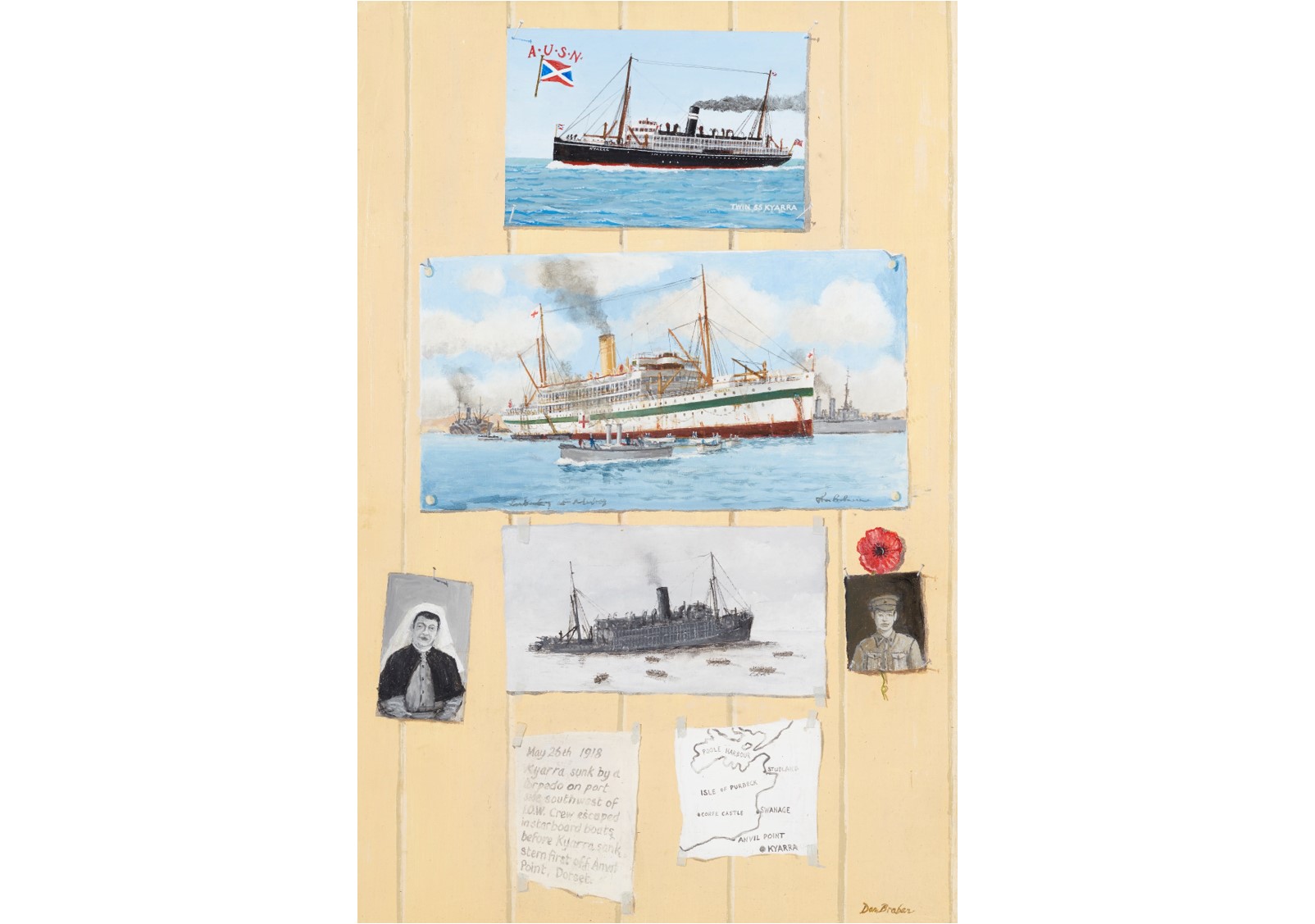 The SS Kyarra, built in 1903, was a passenger liner on the Australian coastal run. In 1914 Kyarra was requisitioned as a troop transport HMAT A55 and in 1915 converted to a hospital ship sailing from Brisbane.  The Kyarra  made several trips with wounded from Mudros harbour on Lemnos Island during the Galllipoli campaign to Alexandria and Valetta, as well as repatriating troops to Australia. In 1918 the Kyarra was fitted with a stern gun and camouflaged at Tilbury, preparing to embark troops and personnel from Devonport for repatriation.
After anchoring overnight off the Isle of Wight Kyarra sailed for Devonport on 26th May but was topedoed off Anvil Point, Dorset, with the loss of five men in the engine room a sixth dying in hospital. The crew and other personnel escaped in the starboard lifeboats and made landfall near Swanage safely. The Kyarra sank stern first in 16 minutes and lay undiscovered until 1966 when scuba divers found the wreck. The Kyarra is now one of the most popular dive sites in UK.
The painting remembers the Kyarra with images of her career and representation of those who sailed on her.