Man Down
Medium – acrylic and resin on board
120 x 120cm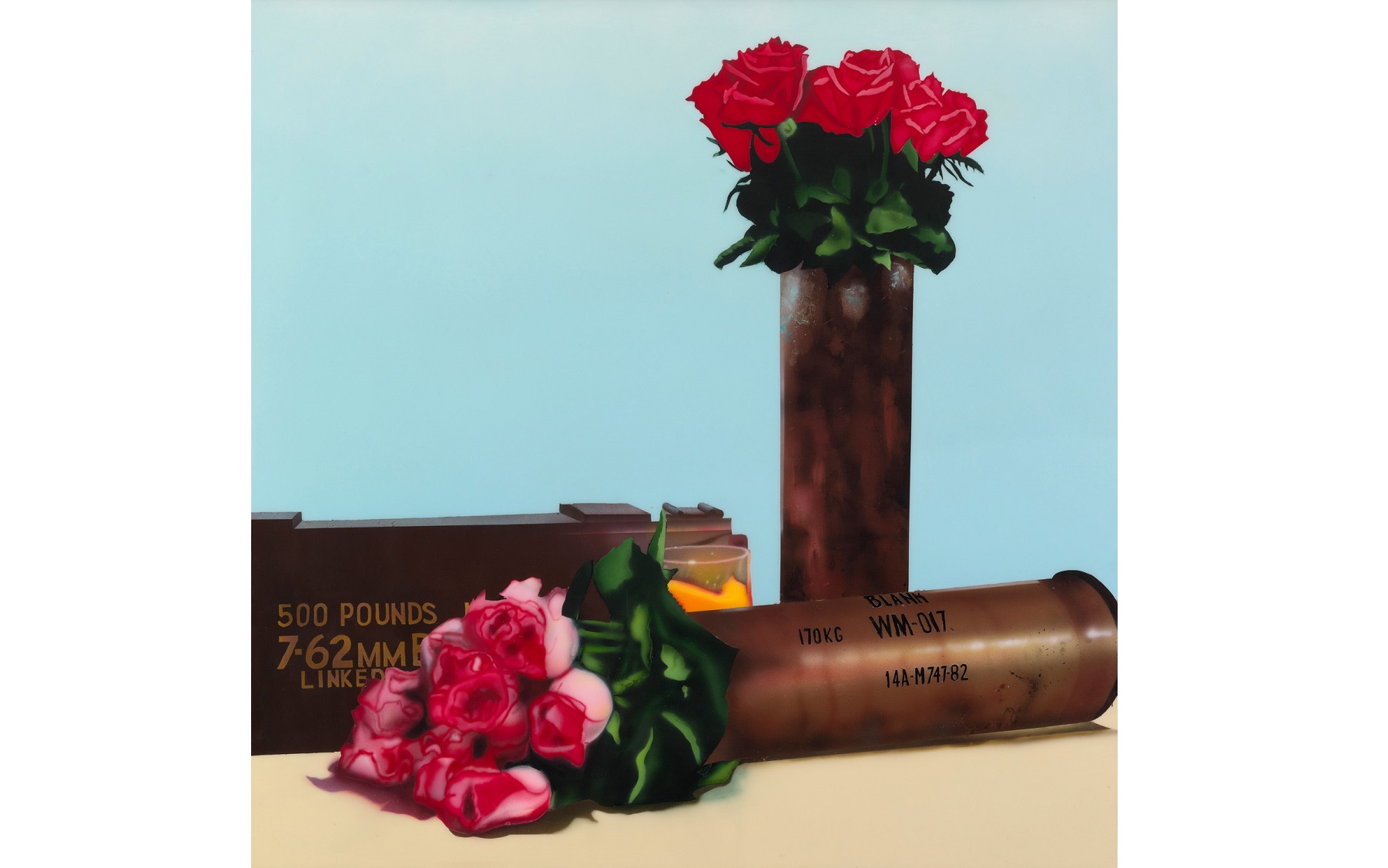 My artistic practice utilises metaphorical representations to illustrate concepts of masculinity.
This painting is intended as a haunting and poignant depiction of the enduring memory of the men of Gallipoli.
The sounds of gunfire have long since dissipated in the air, and the colour of the spilled blood has faded into the soil, but far from forgotten is the character, the spirit and the courage of these young men.
I don't know each man's name, I don't know what each man's struggle was, and I don't know what they thought in those moments on their own. But I can feel that they have helped shape me through our common heritage of never letting a mate down.
My collected thoughts rest on the tangible nature of the surviving ephemera of an ethereal time and place. My composition considers the survivors, the fallen, the symbols of bravery and love, and centrally the eternal flame of remembrance – lest we forget.