The Gaffer
Oil/Enamel
120 x 60cm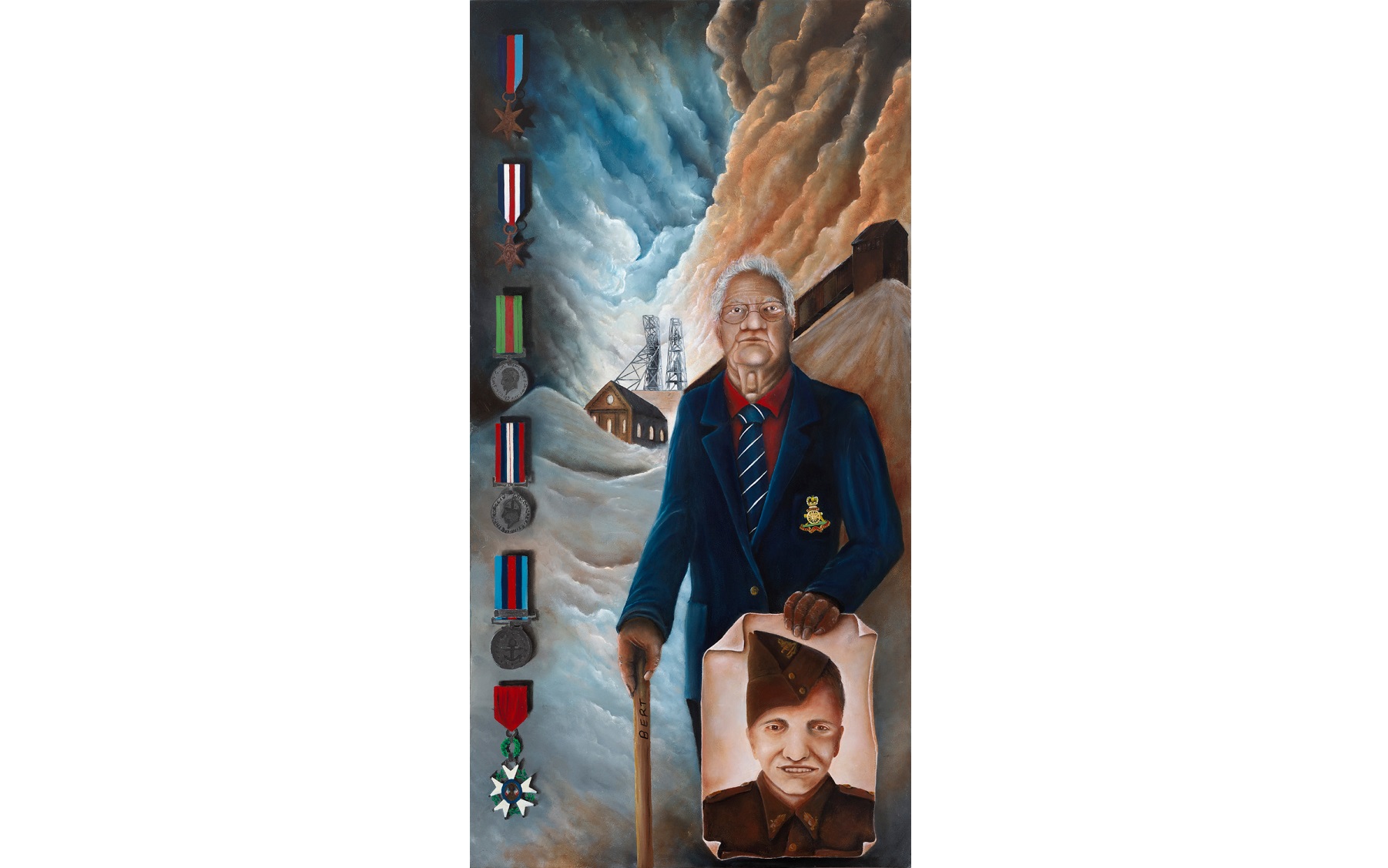 Most people know the Gaffer as Bert, I call him Gaffer because it means the Boss or in charge. He is a likeable character with a hidden silent importance.
In 1945 he was enlisted in The Royal Artillery Regiment, when basic training was completed, he was sent to France to join in the repelling of the German War Machine. After many near scrapes he received sad news that his father was terminally ill and was needed back home.
Returning to civvy street he worked various jobs ending in the coal mines as a Deputy (Underground Foreman).
Gaffer never forgot his Military service and being 1 of only 4 remaining veterans in a community of approximately 250,000 is still active in giving talks to schools about his Military memories.
In June 2016 his services not forgotten by the French, awarded him the Chevalier D'Honour (Legion of Honour). France never forgot the sacrifices made by men/women of all nations including the Anzacs.
Gaffer wears his medals with pride at every opportunity (even lunching with the local Mayor). My son Paul, Gaffers grandson, has served in the Australian Defence Force for 13 years and on Gaffers passing he requests that Paul wears his medals alongside his own at every opportunity.
The Gaffer – Hubert Clifford Miller 1924 – still standing, refuses to pass until he has had his 100 years letter from the Queen.