The Hidden French Guns of Cape Helles
Acrylic
32 x 42cm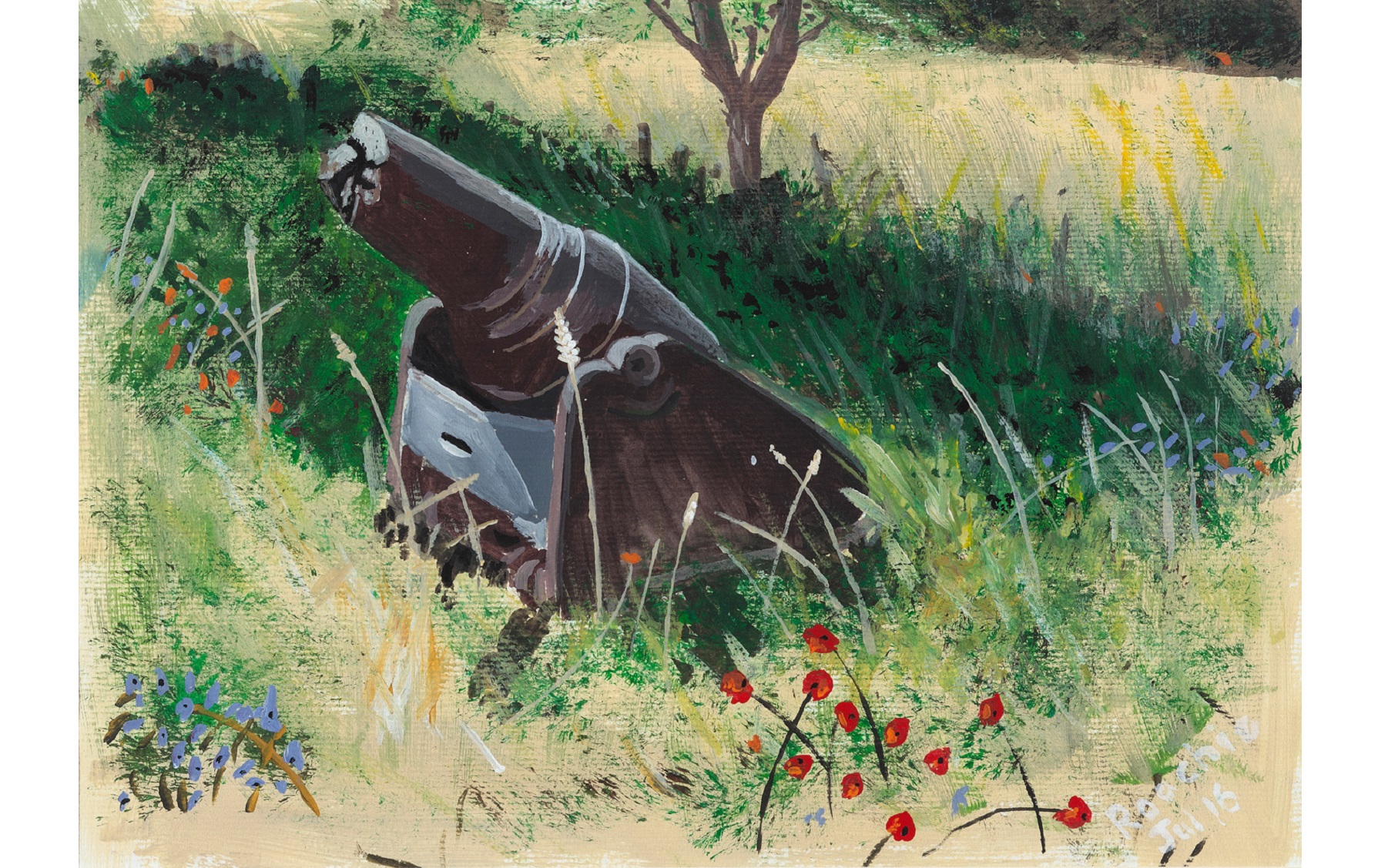 Just a few years ago a farmer was clearing his land across the road from the Cape Helles Memorial. To his surprise and that of the local authorities he uncovered a long lost French gun emplacement. He cleared the old gun pits and it became a source of fascination for historians bringing people to the spot,
But that wasn't the end of the story. Later on the farmer uncovered two more guns and last year he finally cleared them of the blackberry bushes that had kept them hidden.
I chose one of the later discoveries. This gun lay in a shady pit surrounded by grasses and flowers and a shady tree. The moment I saw it I could imagine the French 'Artilleurs', with their colourful blue and red pom pom hats, resting in the shade of the tree and smoking their 'megot' cigarettes waiting for their orders for the next salvo across the Dardanelles to the Turkish guns on the Asiatic shore.
I've wandered the Gallipoli battlefield for thirty years and know every trench, gully and ridge. My art is my legacy of this place, where nature is winning the war.