Poppy Field
Watercolour on paper
56 x 40cm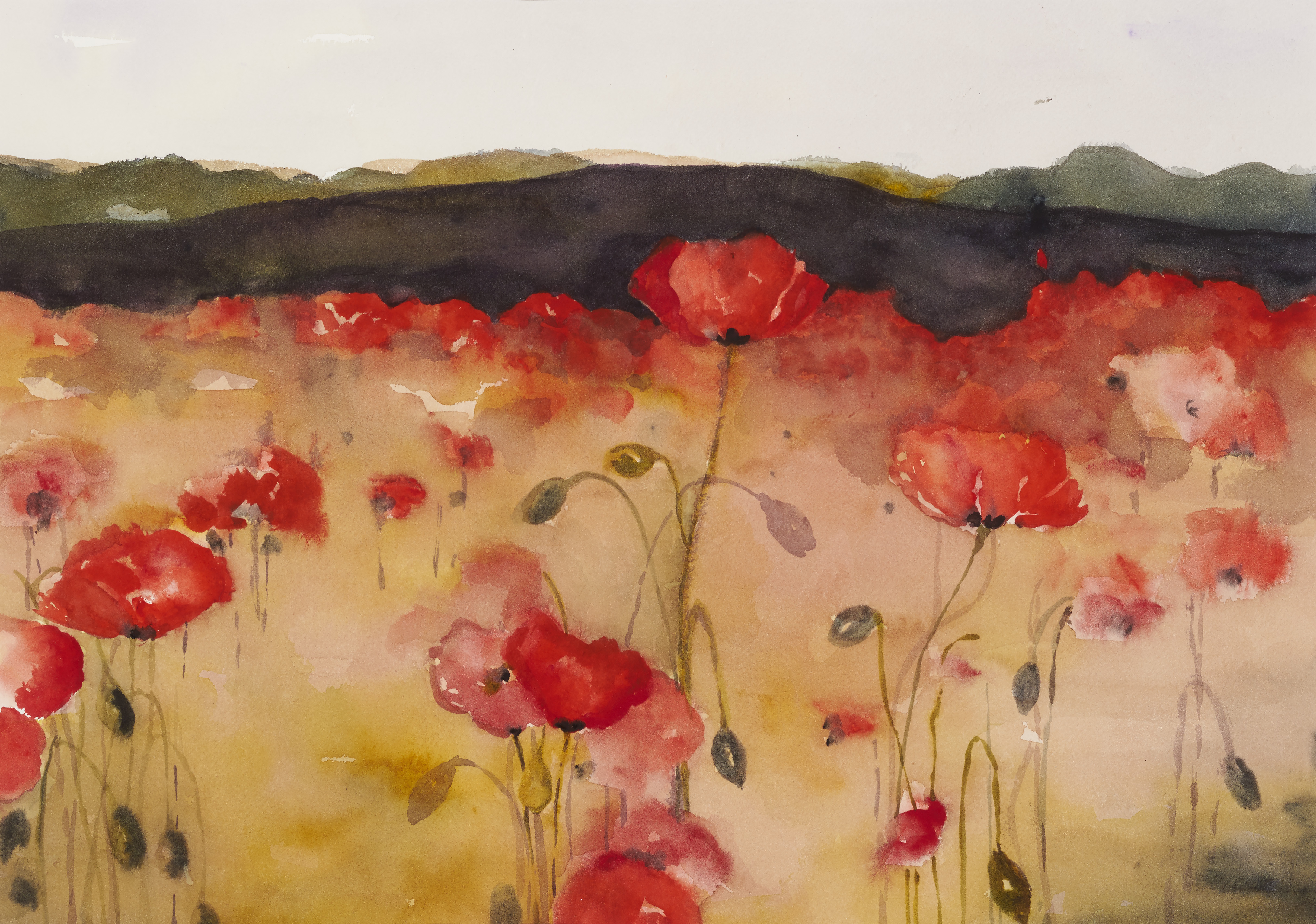 The poppy has long been a symbol of remembrance and sacrifice.
This artwork depicts a field of poppies flowering at Gallipoli, as they did in April 1915 when the ANZACS landed.
The soft focus of the poppies in the foreground juxtaposed against the sharp darkness of the horizon is symbolic of the innocence of the young soldiers, who bravely fought and gave their lives for their country. The darkness represents the horror of war and what those soldiers experienced on the beach and hills of Gallipoli.
Lest We Forget.