The King's Letter
Oil on canvas
75 x 100cm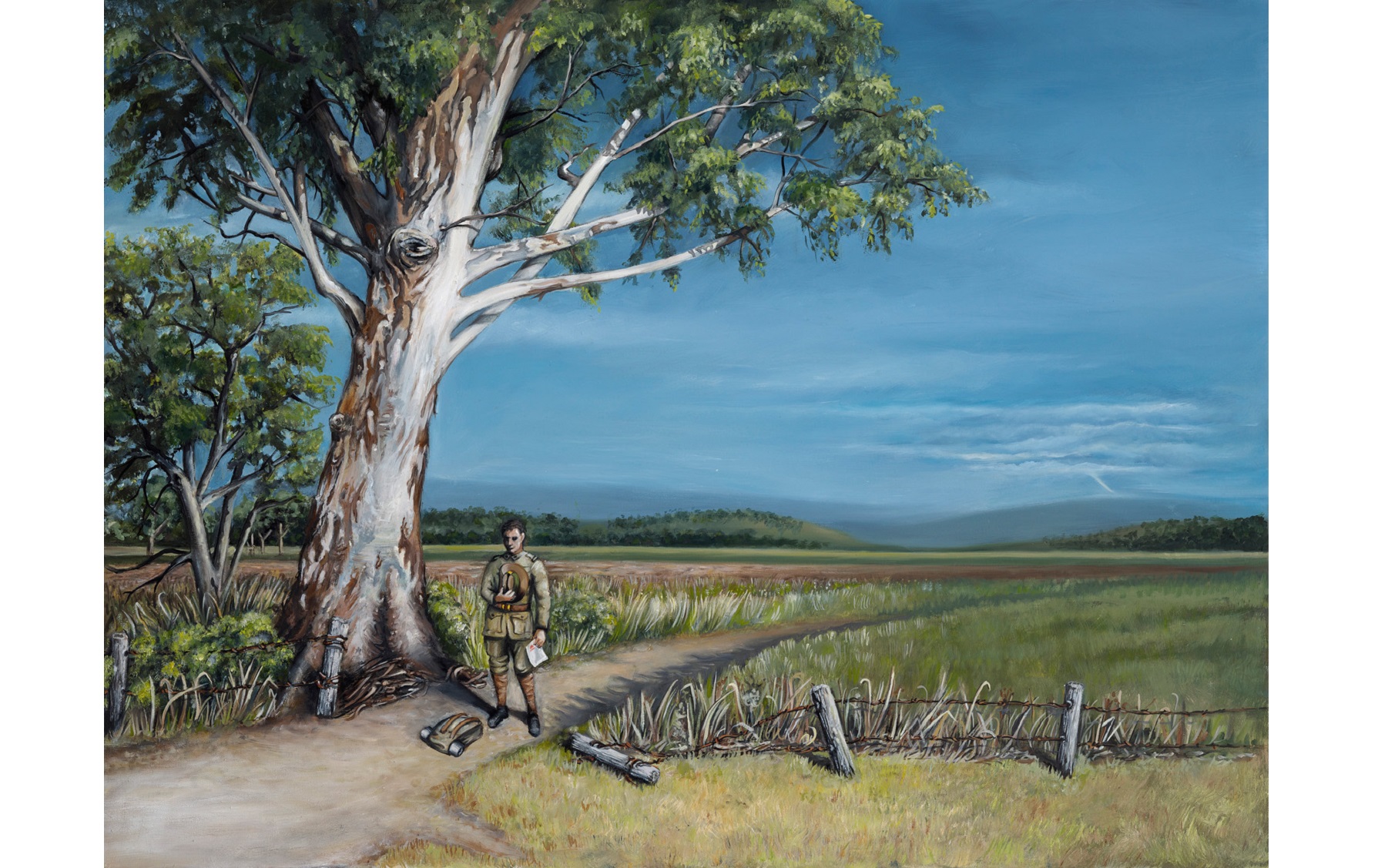 While this piece depicts the story of my great grandfather Arthur Lavett returning home from WWI, the eucalypt Ghost Gum, often called the Widow Maker due to its large falling limbs – is the dominant figure in this work. Its symbolism is threefold; ancestry, place and death.
It connotes my ancestral tree. Four generations (including me) have served in the military since WWI (Arthur with 16th Reinforcements in France, 1916).
The gum tree denotes both our heritage and home, Australia.
This painting represents Arthur's experience in war. He was one of the fortunate ones who did return home after being gravely injured and left with 'no chance of survival'. My great grandmother Maude had indeed been informed of his death by telegram.
The long winding road represents both Arthur's long road to recovery and his journey from war in France to Bowen, Queensland. The grey rolling skies are the memories of war. Head bowed, hat in hand, Arthur holds the hand-written letter he received from King George V, wishing him a safe return home and thanking him for faithful service to 'his mother country'.
The Shadow of the Widow Maker looms large over Arthur. But he defied death. He came home.