The rifle designed by William Scurry that saved lives at Gallipoli
Oil on canvas
122 x 153cm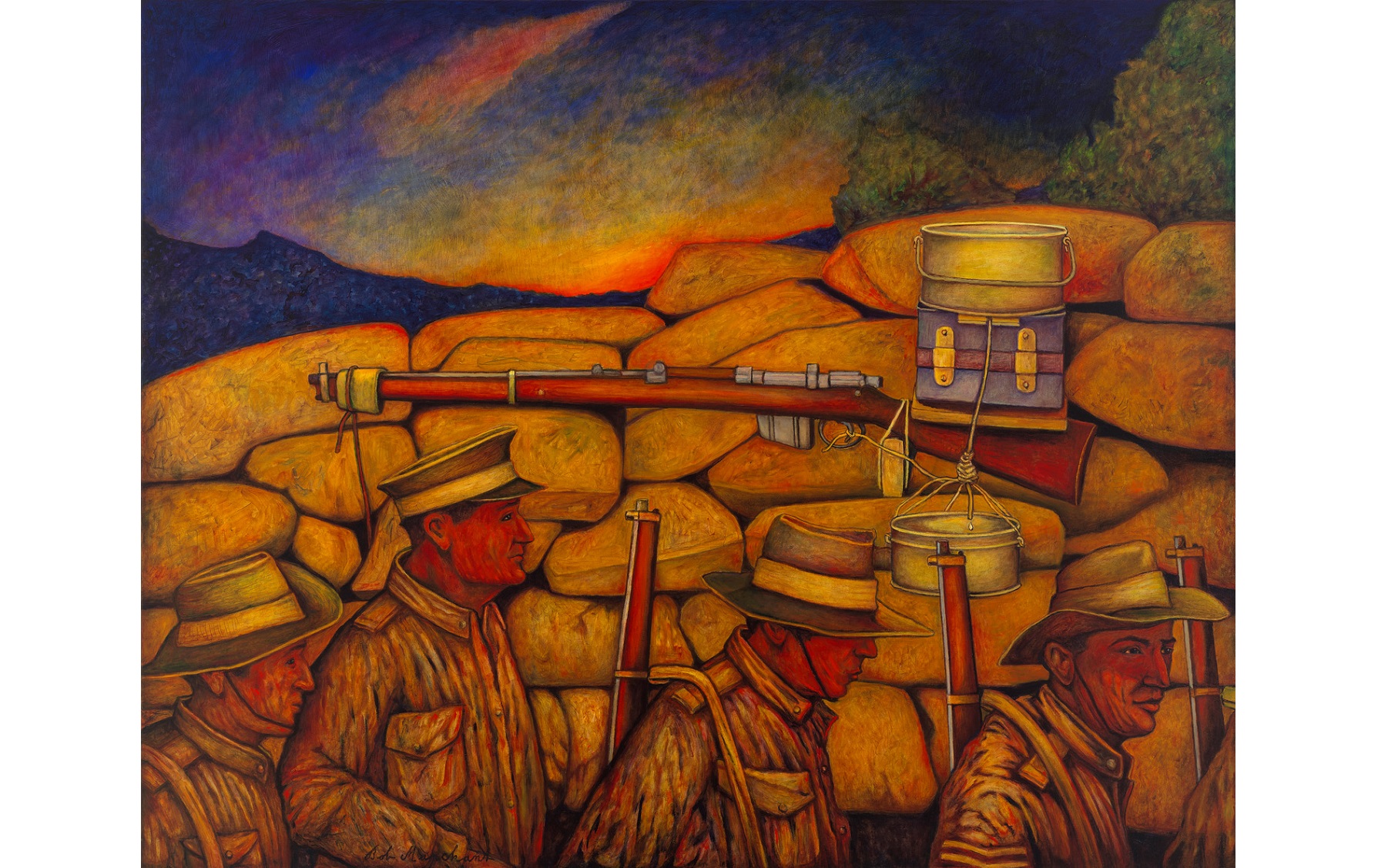 I was born in 1938 in the Wimmera town of Dimboola just before the Second World War began. By the time I could walk and talk my mother told me her 5 brothers were away fighting in France and also in the desert. She would read me their letters. I remember those in the desert were called "the rats of Tobruk."
When my uncles returned home they seldom talked about the war but I could see they had suffered badly, two had major health problems and couldn't work.
I did my first oil painting at the age of 40. Painting has been a major part of my life ever since. Most days you will find me with a brush in my hand.
For the last couple of years I have done a lot of research to find a good news story to enter in the "The Gallipoli Art Prize"
I knew I'd found it the minute I read about the part that William Scurry played when he designed his drip rifle device that saved Anzac lives during the evacuation from the trenches at Gallipoli.
Because the drip rifles kept firing as the last diggers moved out the Turks were unaware they were leaving. Not one Anzac died.
Lance Corporal Scurry you are a hero.
My painting is to honour him and all who survived and those brave men who lost their lives fighting for freedom.