The Sphinx, Perpetual Peace
Oil on linen
153 x 214cm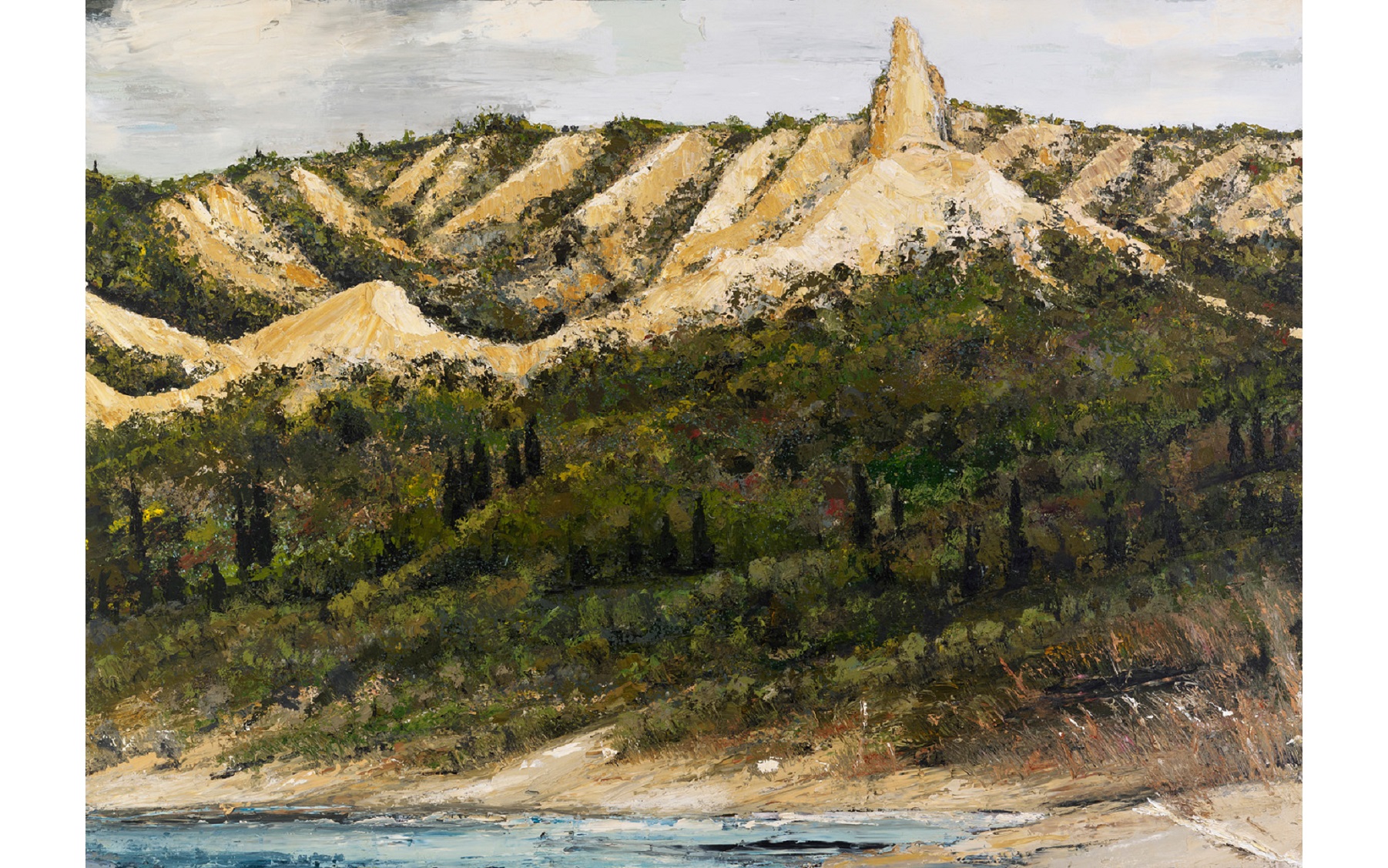 My painting is of the extreme landscape that faced our soldiers who landed by boat on the morning of April 25th 1915.
The extreme height of the hills and sharp barbed wire like vegetation slashed the men trying to advance over the hills.
I walked this hill on two trips to Gallipoli and while in good shoes and good clothing I struggled to reach even half way.
To some the land is now a mere tourist site, but to others it is a sacred burial ground. The trees have rejuvenated and the grasses spread like wildfire – they camouflage the thousands of body parts within.