136,000 to 1
Oil on canvas
70 x 50cm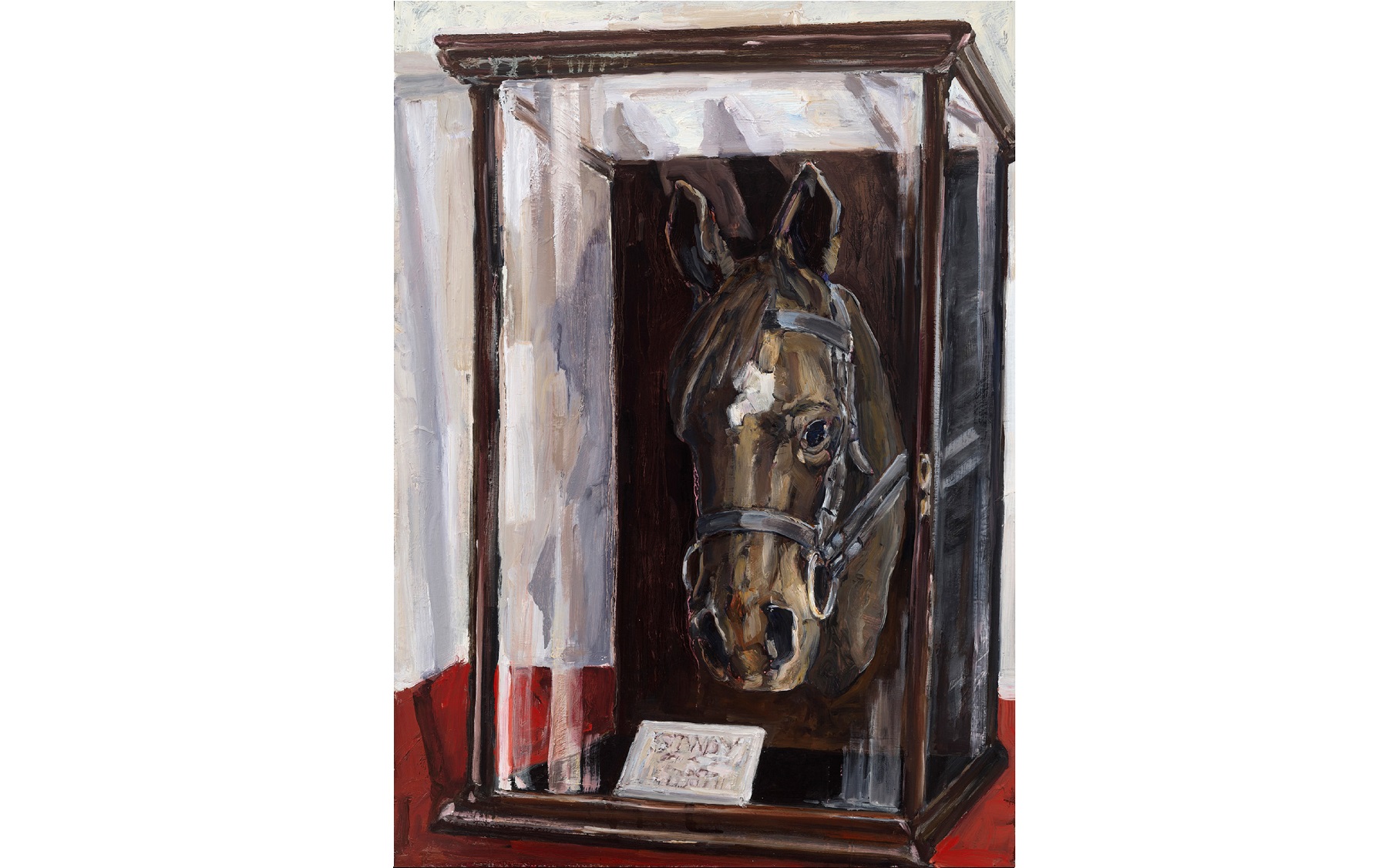 At least 136,000 Australian horses – known as Walers – were used during World War I, including in the Gallipoli campaign. Walers were a sturdy and capable breed that could survive on minimal food and water. Under the extreme conditions of conflict, strong bonds formed between these horses and their handlers.
At the end of the war, it was announced that none of these 136,000 horses would be brought home. The logistics and cost of shipping them back to Australia were considered impractical. Soldiers were ordered to leave their horses to be sold into an unknown fate. It was such a devastating blow that some shot their own horses rather than abandon them.
Just one horse, a 10 year old bay gelding called Sandy, made it home. He was the mount of General Bridges who was killed at Gallipoli. It was Bridges' dying wish that Sandy – his favourite horse – should return to Australia at the end of the war.
Sandy saw out his days at pasture in Canberra and, after his death, his head was mounted and displayed in a glass box at the Australian War Memorial for many years.
A reminder of the 135,999 other horses that were left behind.